On the one hand, a living legend of the round ball. On the other, the outgoing president. Both are running for the head of the federation. They are not the only candidates, but it is between them that it will play out. The suspense will end on election night, December 11.
It is a battle mixing style opposition and network warfare. Allies in 2018, Seidou Mbombo Njoya and Samuel Eto'o are now engaged in a duel with an uncertain outcome for the control of the Cameroon Football Federation (Fecafoot). The suspense is such that the campaign of the two candidates has become the sporting attraction of the end of the year, in the absence of a championship, at a standstill since September.
Living legend of Cameroonian football, Samuel Eto'o, 40, is obviously no stranger to the passion aroused by this election. The announcement of the candidacy of the former "goleador" of FC Barcelona, ​​top scorer in the history of the Indomitable Lions, had the effect of a bomb on the entire football planet.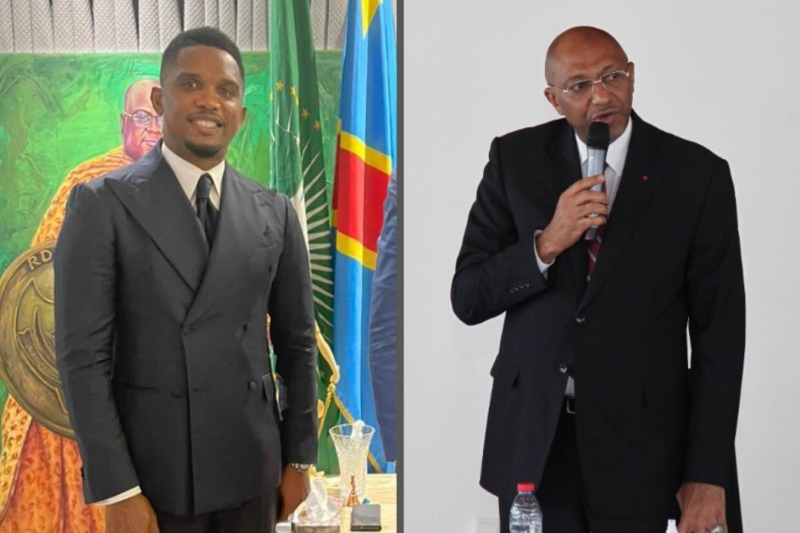 But why this personality, whose aura has long crossed the barriers of the world of sport and the borders of his country, went to plunge into this problematic nest that is Fecafoot?
Between the contested elections, the multiple normalization committees set up by Fifa, the legal proceedings before the Court of Arbitration for Sport (CAS) and the conflicts with the supervisory ministry, Samuel Eto'o would have had every reason to stay at bay of this institution in crisis. But he repeats that he wants "to serve the house which gave him all his titles" and to work for the "reconstruction of Cameroonian football".
Jeuneafrique.com