South Africa take on the Black Stars of Ghana on Thursday in a crucial 2021 Africa Cup of Nations qualification game but here we take a look at the best ever eleven players that can be produced from the two African football countries.
Selecting eleven players of all time from two countries is certainly not a small job but we have looked into history and have studied the playing careers of several players and this is the list that we think represent the all time eleven players to have played for both Ghana and South Africa.
The formation we have picked is 3 – 4 – 3 and our three defenders at the back are Ghana legend Addo Odametey, Sammy Kuffour and Lucas Radebe.
See the full list below and tell us what you think:
GK – Andre Arendse – South Africa
We picked Arendse over Richard Kingson of Ghana. Was a tough decision but Arendse won the 1996 AFCON – the only title for South Africa till date and this is where he edged out Olele Kingson.
He represented South Africa 67 times having made his debut in 1995. He was initially in the 1998 FIFA World Cup squad, but had to pull out due to injury. His replacement Paul Evans also withdrew through injury and was replaced by Simon Gopane. He was later a participant at the 2002 FIFA World Cup, and retired from his international career in 2004.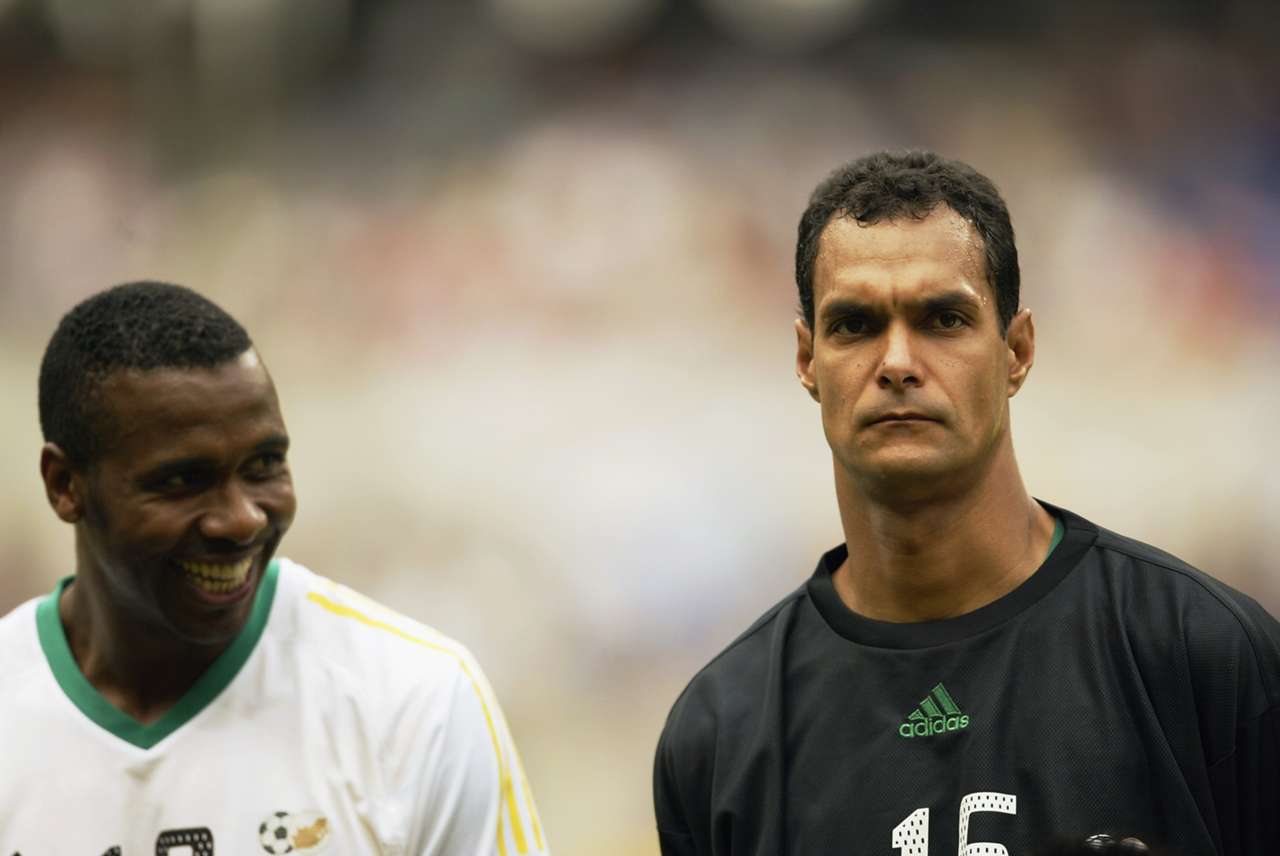 Right Center Back – Addo Odametey – Ghana
Won two AFCON titles with Ghana in 1963 and 1965 and for the latter tournament he was the captain of the side. A wall at the back and we think Addo should not miss this rich list.
In the picture bellow, the green arrow points to Addo Odametey.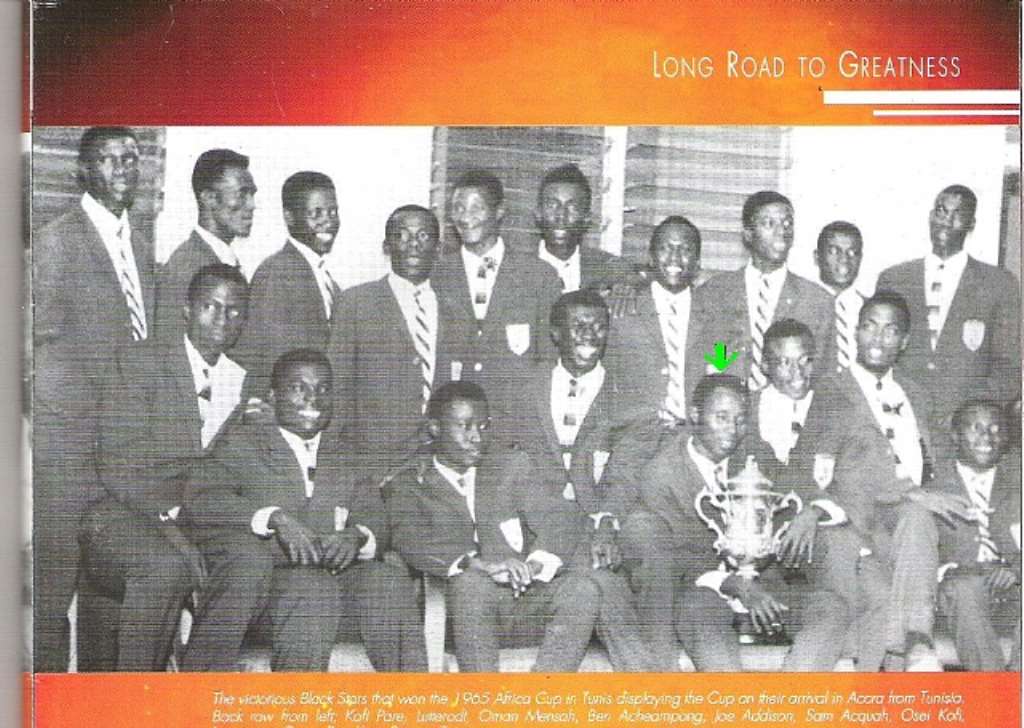 Center Back – Sammy Kuffour – Ghana
Winner of the 2001 Champions League with Bayern Munich. One of the best defenders in the game during his playing days.
Left Center Back – Lucas Radebe – South Africa
70 games for South Africa. Winner of the 1996 AFCON. Better than John Mensah. The South African was a real leader at the back for his team and was a key part of the team that won the 1996 AFCON. What a character he was, Radebe.
He played for Kaizer Chiefs and Leeds United in England where he appeared in more than 250 games for Leeds.
During the 1999–2000 season, Leeds finished third in the Premier League and qualified for the following season's Champions League, where they eventually reached the semi-finals. During this time, Radebe turned down the chance to move to Manchester United, A.C. Milan and Roma. Alex Ferguson commented at the time, "Everyone should be interested in Lucas."
Central Midfield – Michael Essien – Ghana
He needs no introduction. Essien was one of the African shoulders who really reached a very high level in the game of football. Won several trophies with Chelsea including the 2012 Champions League and for Ghana he played 59 games and scored 9 goals as a midfielder. Played at the 2006 and 2014 World Cups for Ghana.
Central attacking Midfield – Steven Pienaar – South Africa
Pienaar was gem. Clever ball holder and distributor. Scored 3 goals in 61 games for his national team. His talent took him to Ajax, Dortmund, Everton, Tottenham Hotspurs and the likes.
Left midfield – Karim Abdul Razak
African footballer of the year 1978. The Golden Boy was a true talent. Won the 1978 AFCON with Ghana.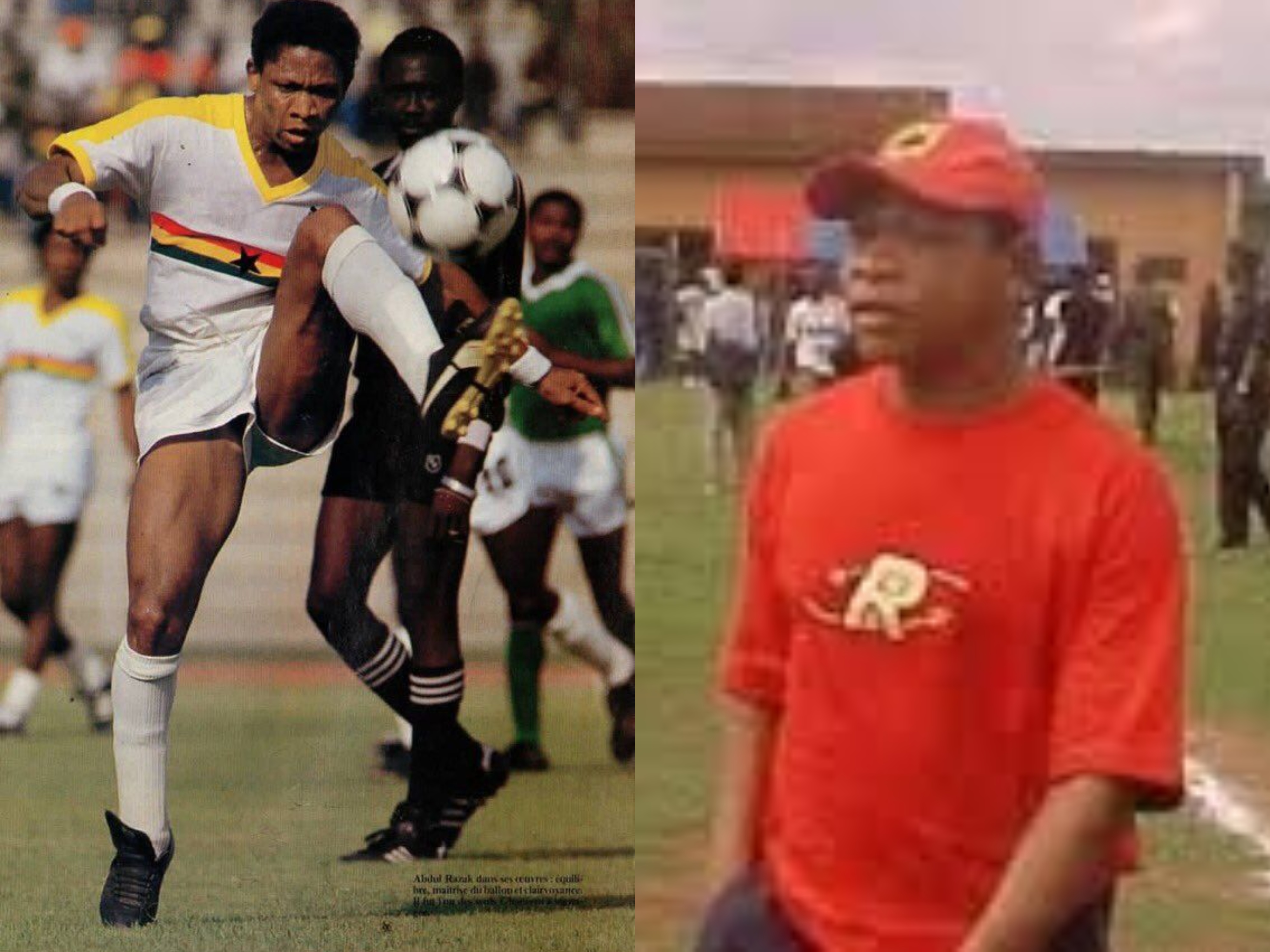 Right midfield – Stephen Appiah – Ghana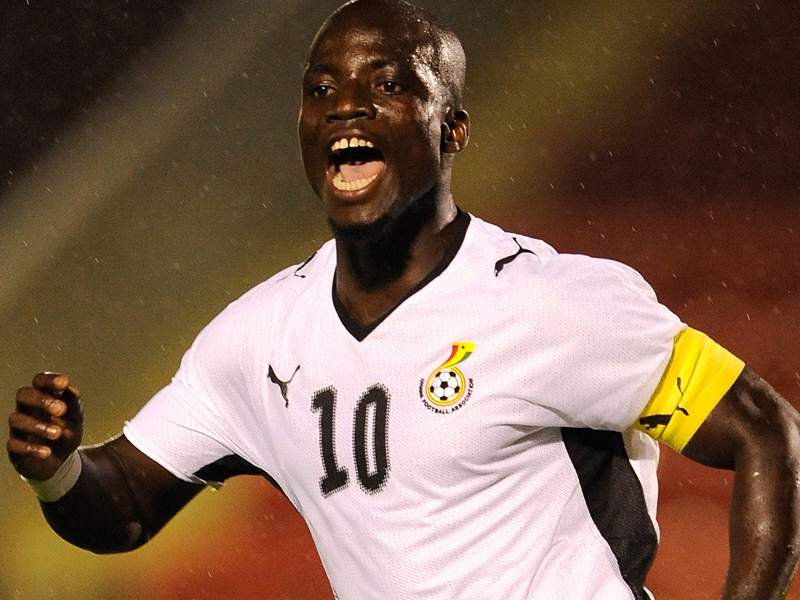 Right attacker – Benni McCarthy – South Africa
Champions League winner with Porto in 2004 and scorer of 31 goals for South Africa.
Attacker – Asamoah Gyan – Ghana
All time leading goalscorer for Ghana on 51 goals and Africa's highest scorer at the FIFA World Cup.
Left attacker – Abedi Ayew – Ghana
The greatest player on this whole list is Abedi Ayew "Pele". Three time African footballer of the year is not a mean feat. Champions League winner with Marseille in 1993 and winner of the 1982 AFCON with Ghana. All hail Abedi.