The Partrice Motsepe Foundation has pledge to support the newly created CAF Pan-African inter-school soccer championship with $10 million according to news from the Ivory Coast. 
The presidents of CAF and FIFA travelled to Côte d'Ivoire on Monday as part of their first joint mission in Africa since the election of Dr Patrice Motsepe as the confederation's new president in March.
Central to their two-day itinerary were meetings with government and football officials, with the focus on promoting unity and serenity, developing and strengthening the country's football governance and launching the continent's inaugural pan-African inter-school football championship in Abobo, a municipality just outside the country's capital Abidjan.
The delegation were then received by the President of Côte d'Ivoire, His Excellency Alassane Ouattara, at the Presidential Palace. During the meeting the joint delegation stressed the outstanding talent in the country and the need to harness this through the development of youth football and CAF's first ever pan-African inter-school football championship.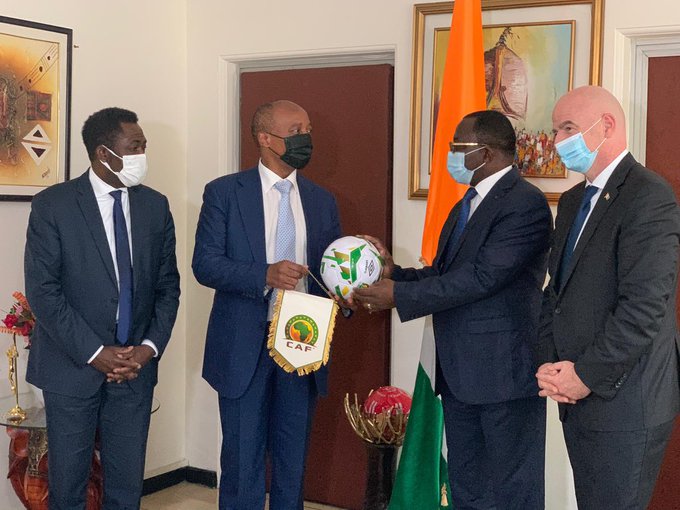 Following the discussions with the Ivorian Head of State, Infantino said:
"President Ouattara is a great fan of football, so it is an honour to be here today to talk about how we can work together to support the youth of this country through the beautiful game. Côte d'Ivoire is a county with a legacy of talented footballers and many future ones yet to be discovered, so it is important for Africa and the rest of the footballing world that FIFA, CAF and the Ivorian authorities work together to develop the game and elevate it to the highest of heights."