Lyon winger Memphis Depay believes he "became a much better player" after leaving Manchester United.
Depay, brought to Old Trafford by Louis van Gaal in 2015 from boyhood club PSV in a £27.9m deal, had a frustrating 19 months at United – registering seven goals and six assists in 53 appearances.
Jose Mourinho's arrival ensured less minutes for Depay with the 24-year-old appearing just four times in the Premier League before making a January switch to Ligue 1 side Lyon for £21.7m.
Since moving to Lyon, who face Manchester City in the Champions League on Wednesday, Depay has been a first-team regular – scoring 28 times in 74 appearances.
"Everybody knows the story of me and Manchester United was not successful and I'm just happy that I'm the player I am today," said the Netherlands international, ahead of Lyon's trip to the Eithad.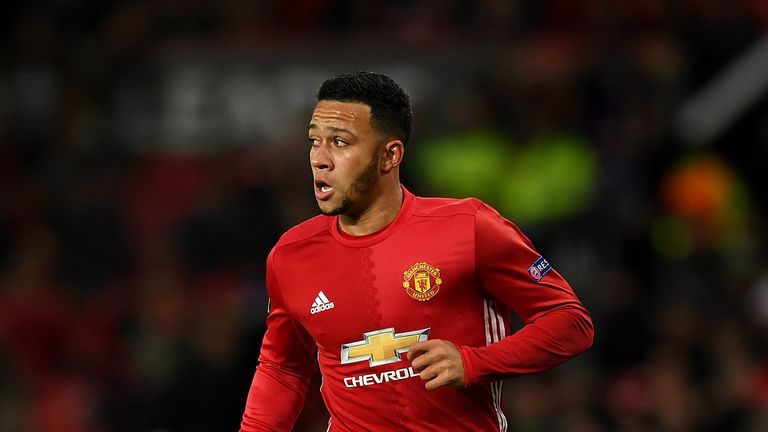 "I can look back and say I didn't want it to go like that – nobody wanted that – things happened and I became a much better player. I can feel it in the games, I mean everybody can see it I think as well.
"After one season, I couldn't find myself in the team. I was still young, didn't get a lot of opportunities, but I must say that the first season I didn't put the quality on the table that I thought."
"I believe for sure that the city is still Red and tomorrow I'll be trying to get a good result against the Blues."
United's all-time leading scorer Wayne Rooney, speaking last week, revealed Depay went against his words of advice while in Manchester – turning up to a reserve game in his Rolls Royce, wearing a cowboy hat and red leather jacket following a poor performance against Stoke.
Depay, though, took the comments in his stride and revealed he was confused by one aspect of Rooney's account.
"Some people can't take a joke and me and Wayne are very good friends," he said. "I understand what he meant with it and that's it.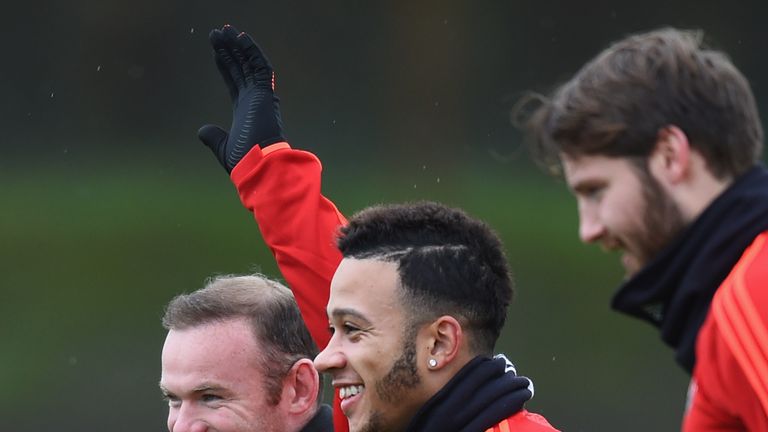 "When I heard about it, I was just questioning it like, 'I don't have a red leather jacket', of all my thousands of jackets I don't have a red leather jacket.
"It's in the past and I'm a flamboyant guy and like nice stuff but that doesn't mean I couldn't be more smart. I've become more mature.
"You go through experiences in life on and off the pitch. When I came back today [to Manchester], I felt like a different person.
Sky Sports