The Berekum Chelsea attacking midfielder is expected to be announced as a Kotoko player in the coming days.
It is an open secret that the Chelsea skipper is on the brink of taking his career from Berekum to Kumasi. 
Stephen Amankona's 10 goals (6 penalties) in the Ghana Premier League for Berekum Chelsea last season has seen his value increase, tremendously and clearly he has become one of the most attractive players on the Ghanaian transfer market.
History has shown that when a Berekum Chelsea talent is available on the market, Asante Kotoko are always among the front runners to buy or receive. Benett Ofori, Collins Ameyaw, Sadick Adams, Jackson Owusu quickly come to mind.
If one extends the bracket to include coaches then the name of Steven Polack can be mentioned proving the fact that Kotoko and the Bono side have a well documented business relationship.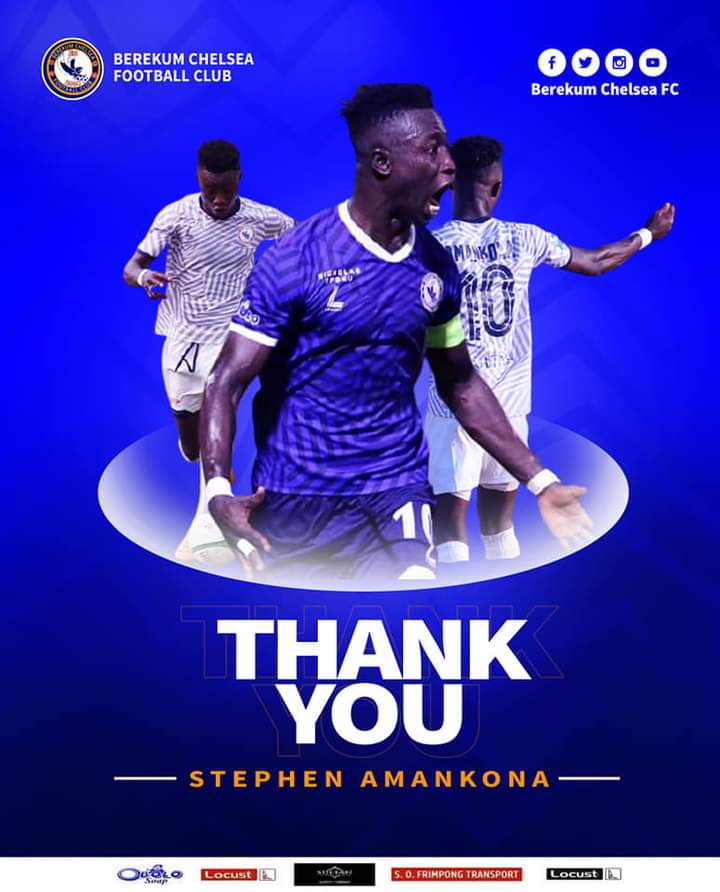 The latest player to join the list is Amankona, very soon as expected.
What are his strengths?
Goals. He scored 10 of them last season to represent his breakthrough in the Ghanaian game. However six of those goals came from the spot as he is the main penalty taker at Berekum Chelsea.
Penalty expert
At Berekum Chelsea he is the first choice taker. Out of the 10 goals he netted last season in the league, six of them were from the spot meaning his open play goals significantly reduced. In one game that Berekum Chelsea won 2-0 , Amankona converted from the spot twice to demonstrate his perfection at penalties.
Character
Another aspect of his game that is important to note is his mentality before and during games. Amankona hates losing football matches.
As a 21-year old, he was picked as captain of his team and until Mohammed Abdul Basit arrived at the club during the second round of last season, the one that put on the armband was mostly Amankona. He has got the mental strength and to lead a team of veterans like Emmanuel Clottey, Stephen Sarfo, Kissi Boateng and co says a lot about the Kotoko-bound player.
Weaknesses
It is difficult to find a pronounced weakness in the player. The hardest task is to keep the level or improve it. If you come to Kotoko with 10 goals in your most immediate previous season, you will be generally expected to operate at that same level or even better.
In conclusion nothing can be taken from Stephen Amankona. He had a wonderful season in 2020/21 and if he finally joins Kotoko for the new season, the spotlight is definitely going to be on him. That is obvious.