Moroccan Under 20 head coach Zakaria Abboub has come out with a thirty-man squad for the Under 20 AFCON which begins in Mauritania this weekend.
The "Dhima Maghrib" have been in camp in Casablanca for over a month and has played lots of trial games as the team seeks to go all out in the Africa youth championship.
The squad for the tournament includes twelve foreign players who feature for clubs in Spain, France and the Netherlands.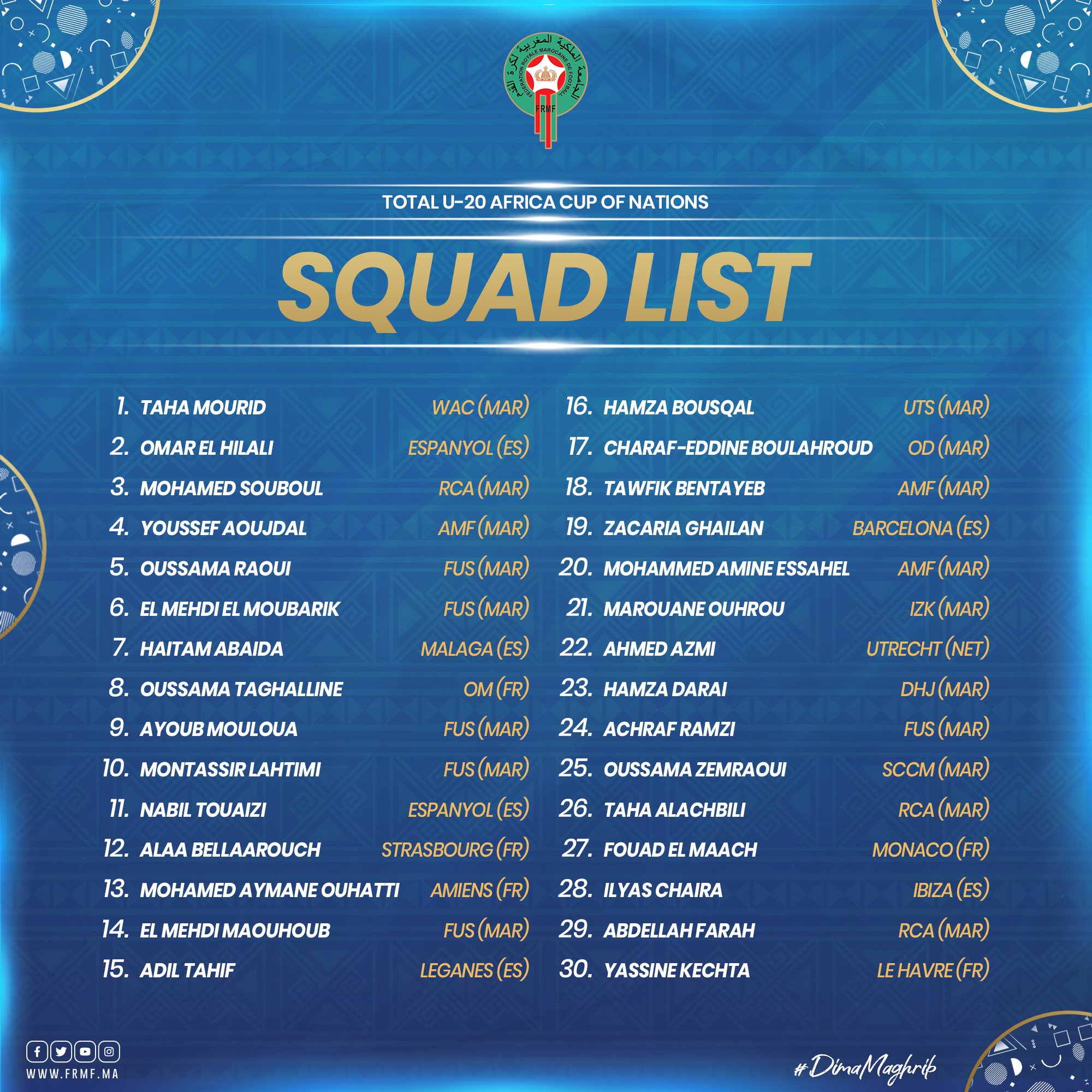 Among the top players in the Moroccan side is Zacaria Ghailan who was born in Spain and plays for the Under 19 team of Barcelona as a left winger.
Morocco are housed in Group C of the tournament alongside Ghana, Gambia as well as Tanzania and will open their account on Tuesday night against the Scorpions.