The ICC T20 World Cup trophy will be in Ghana from September 22 to September 24, 202222.
The glittering trophy and the organizers of the Cricket World Cup are in an African tour and Ghana is one is one of the two countries they will visit.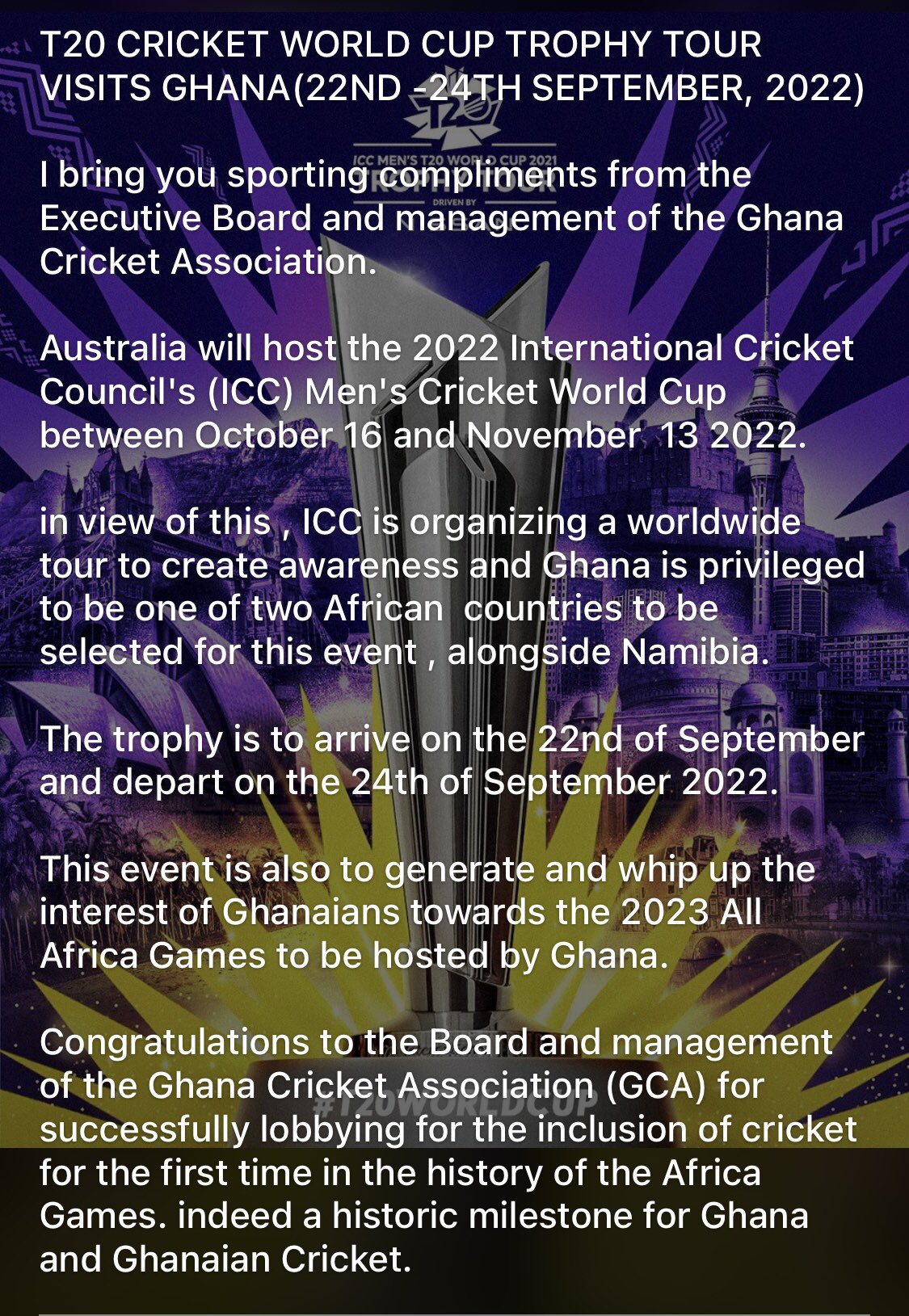 The General public will be allowed to photos with the trophy as specific places before it departs the country on September 24.
Australia will host the Cricket world cup from October 16 to November 13, 2022.