Ghanaian midfielder James Akaminko is in the Azam FC squad traveling to Egypt for preseason.
The Tanzanian giants will be in the North African country for two weeks and will play friendly games with the likes of El Gounah.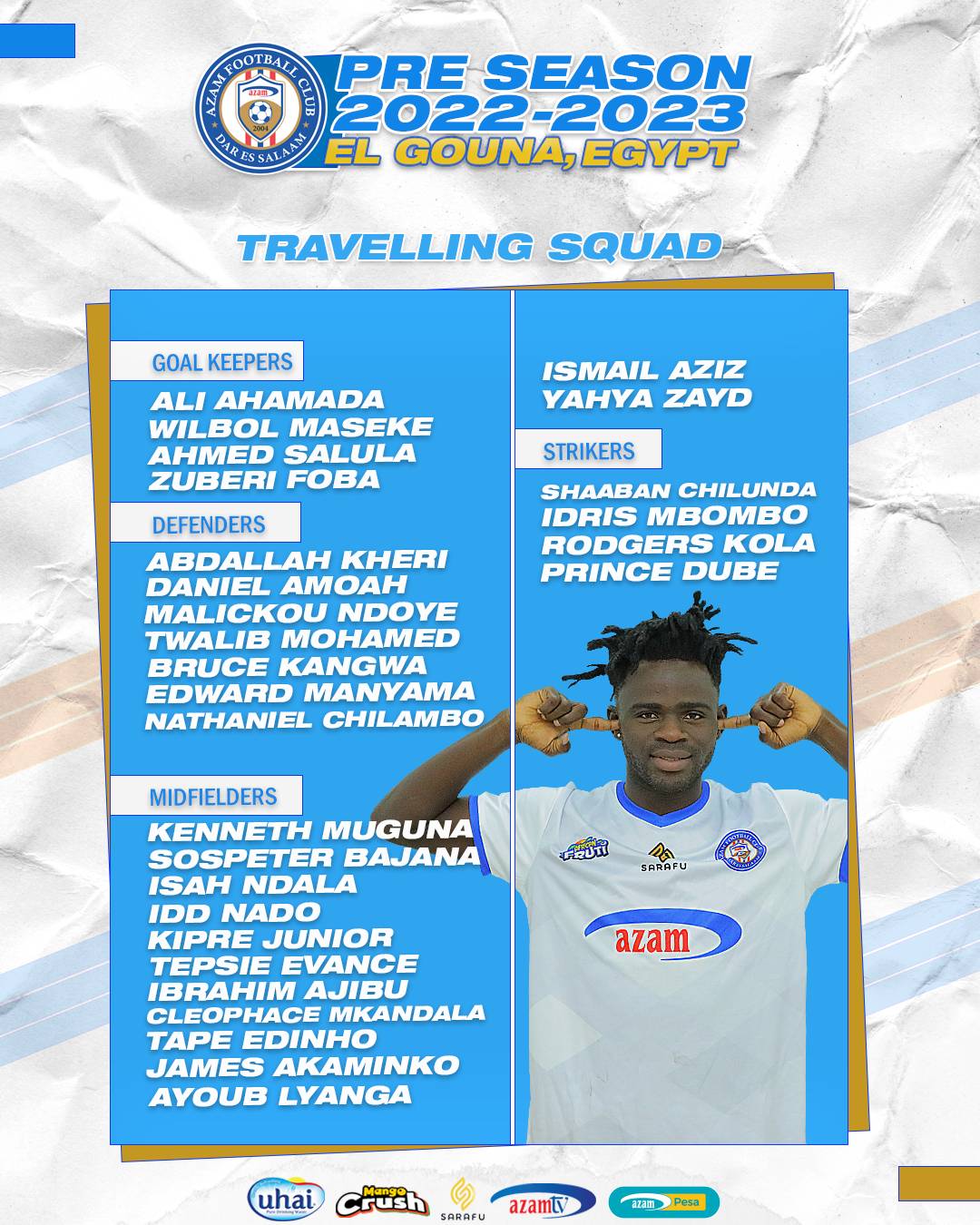 Ghanaian enforcer James Akaminko who was signed last week is in the 28-man squad for the trip alongside Daniel Amoah who has been with Azam for five seasons.
Azam FC is hoping to win the league title this campaign after finishing behind Yanga and Simba last season.