Kylian Mbappe scored a brace against Saint- Etienne on Saturday (PSG 3 Saint-Etienne) during a Round 26 encounter to bring his total tally of goals for PSG to 156- matching the mark of Zlatan Ibrahimovic. 
Ibrahimovic needed 180 games to score his 156 goals for the Parisiens whist Mbappe – who is hugely linked with a move to Real Madrid – did so in 205 games.
Ibramovic and Mbappe are now joint second all time top scorers for PSG and certainly the boy from Bondy will surpass the 156 mark and if he stays beyond this season at the club, Edison Cavani's record of 200 goals will be the next thing to beat for the World Cup winner.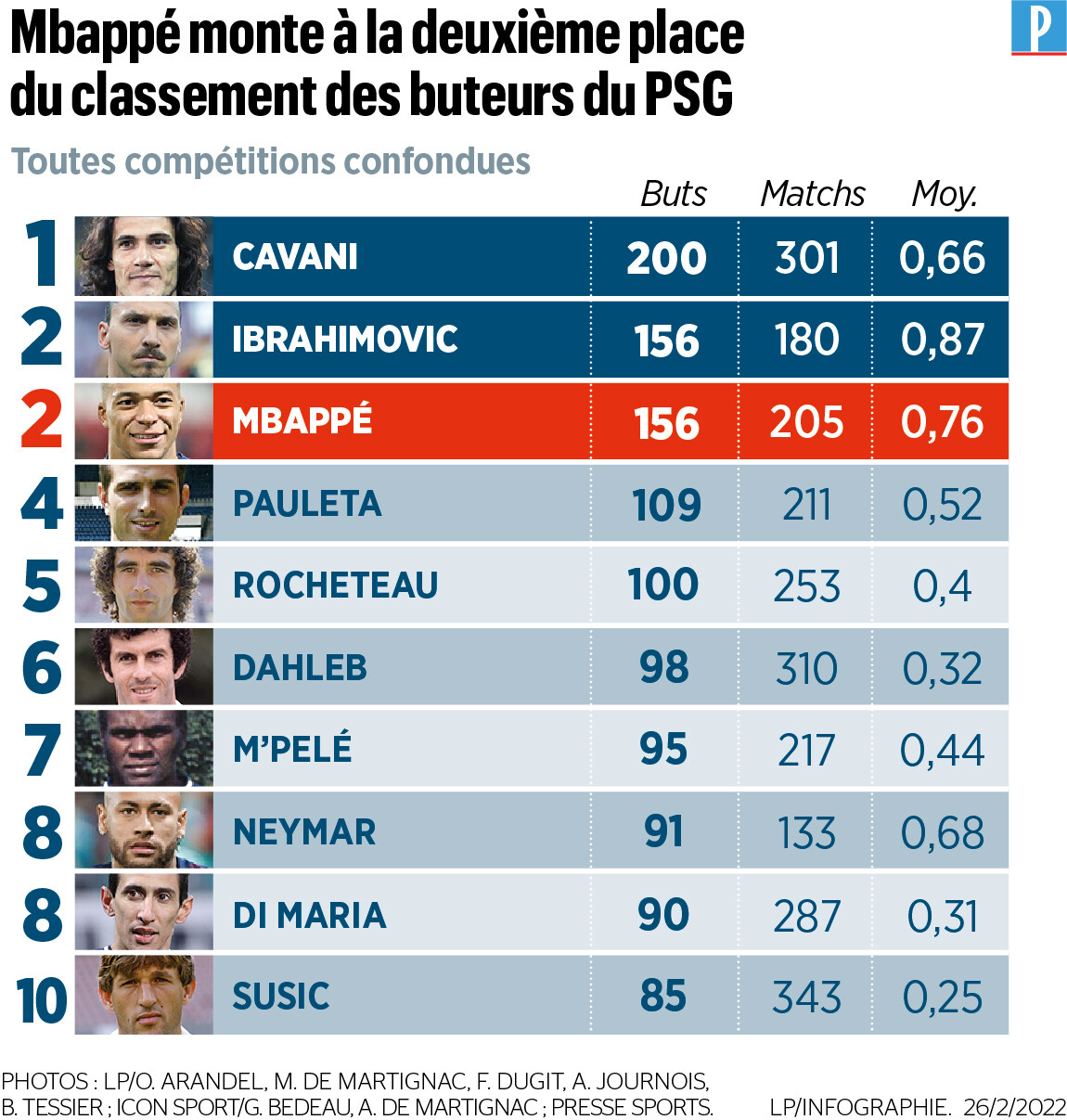 Top scorers of PSG of all time : 
1 Uruguay Edinson Cavani 200
2 France Kylian Mbappé 156
3 Sweden Zlatan Ibrahimović 156
4 Portugal Pauleta 109
5 France Dominique Rocheteau 100
6 Algeria Mustapha Dahleb 98
7 Republic of the Congo François M'Pelé 95
8 Brazil Neymar 91
9 Argentina Ángel Di María 90
10 Socialist Federal Republic of Yugoslavia Safet Sušić 85
Mbappe scored 119 goals with his right foot, 32 with the left and 4 goals came from his head.
The talented 23-year old has seven hat tricks and in one game he scored four times.
PSG bounced back from the defeat against Nantes to dispatch Saint Etienne with Lionel Messi providing two assists to Mbappe.