Ghana will take part in the impending 2022 Africa Taekwondo championship slated for Kigali, Rwanda.
The event which will be held at the Kigali Arena will see 37 teams battling for medals in various categories in the defensive sports.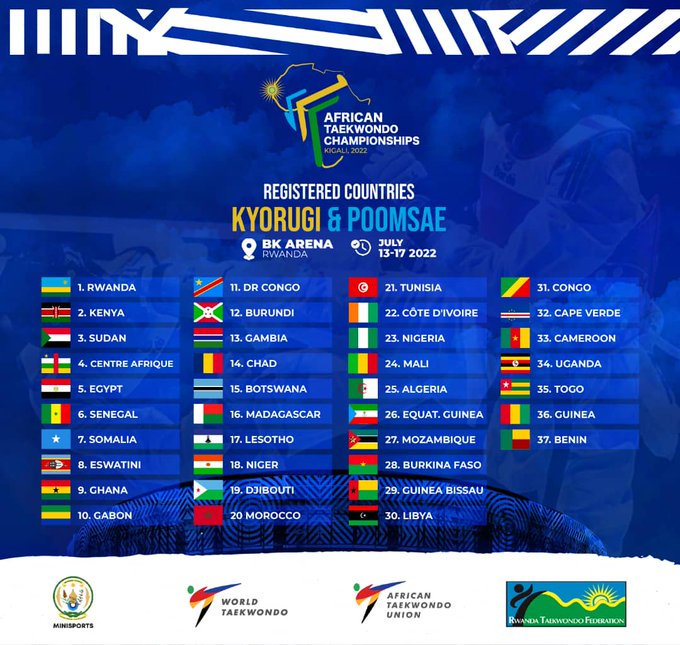 In all, 367 Taekwondo Sports athletes from the 37 teams are expected to compete in the four-day event.
Ghana which is a giant in martial art will be hoping to win the trophies at stake in the various categories.
Among the various forms of Taekwondo the athletes will compete in are Poomsae and Kyorungi.