Felix Afena Ohene – Gyan completed his first two games in the national team jersey of the Black Stars against Nigeria in the World Cup qualifying play – offs and the AS Roma youngster impressed on his debut.
The 19-year old presented a jersey of Roma to Youth and Sports minister following Ghana's qualification to the 2022 World Cup finals.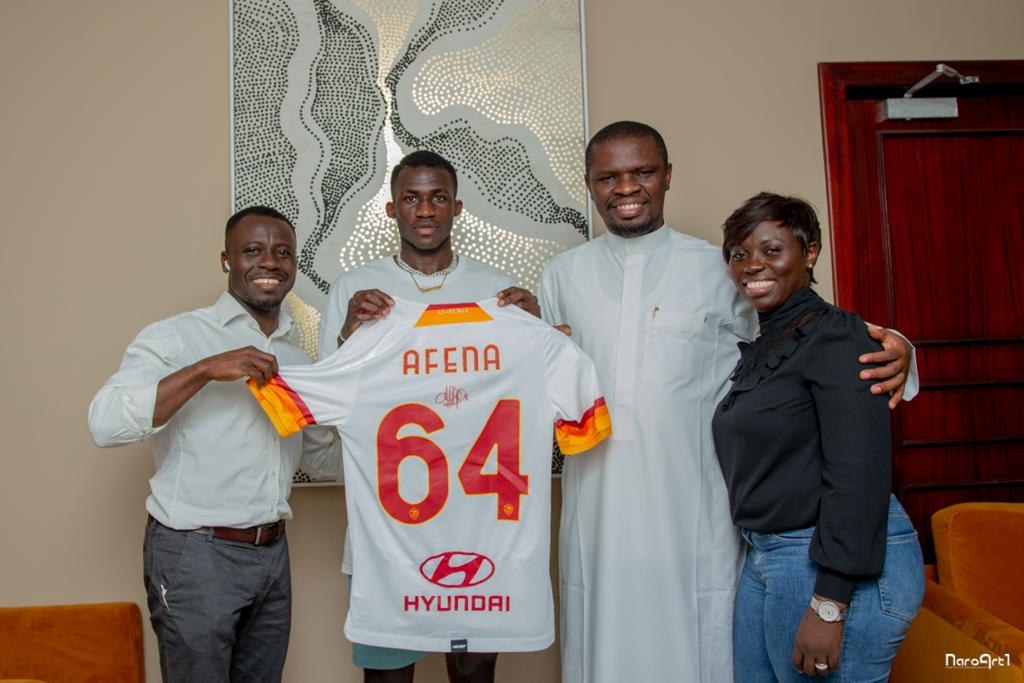 He did not score in those two games but Afena Ohene – Gyan demonstrated that he can become a reliable center forward for the national team in the years ahead and he has age on his side.
For so many years the Black Stars have failed to replace the legendary Asamoah Gyan – 51 goals for Ghana – and I am not saying we have finally found the perfect replacement in Afena but he is promising.
To do that, he will need to start scoring goals in his subsequent Ghana games because that is the only true way one can replace Asamoah Gyan.
Follow Gariba Raubil on Twitter @GRAUBIL