The Ghana Teqball Federation has presented two Teqball tables and two Case 5 Teqball balls for recreational purposes at the Ghanaman Centre of Excellence at Prampram.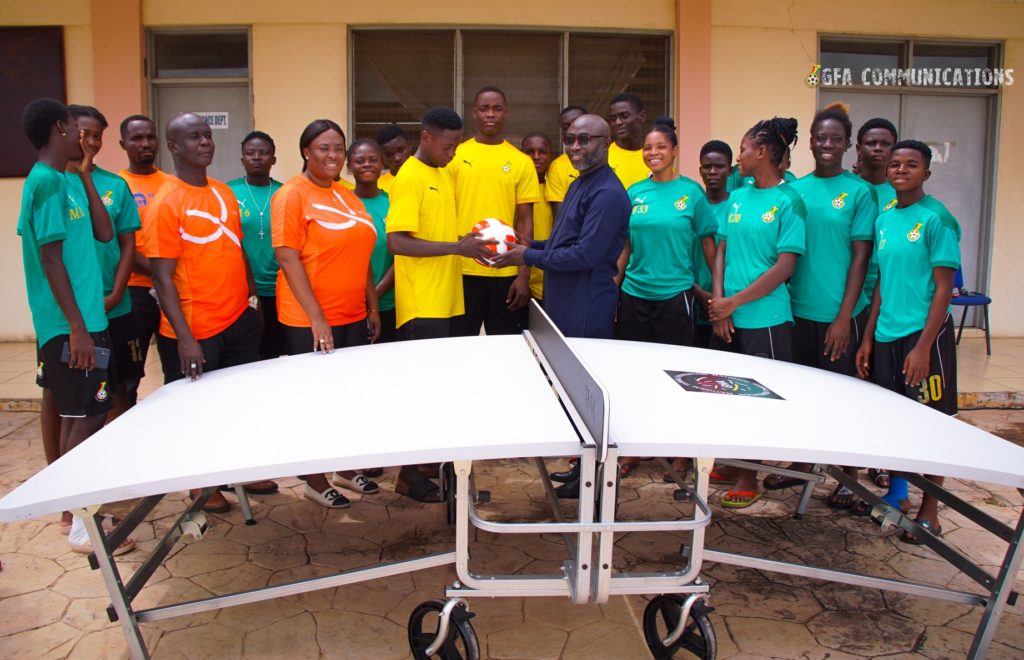 The items were delivered by Linda Poku – General Secretary and Nana Yaw Kwakye – Technical Director of the Ghana Teqball Federation.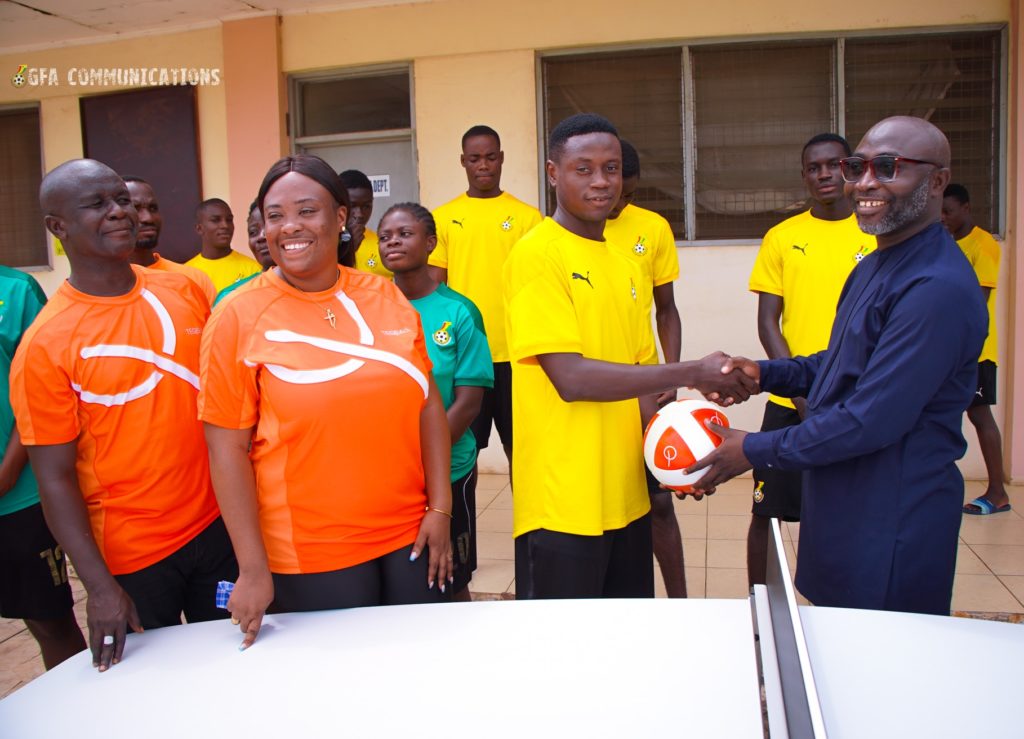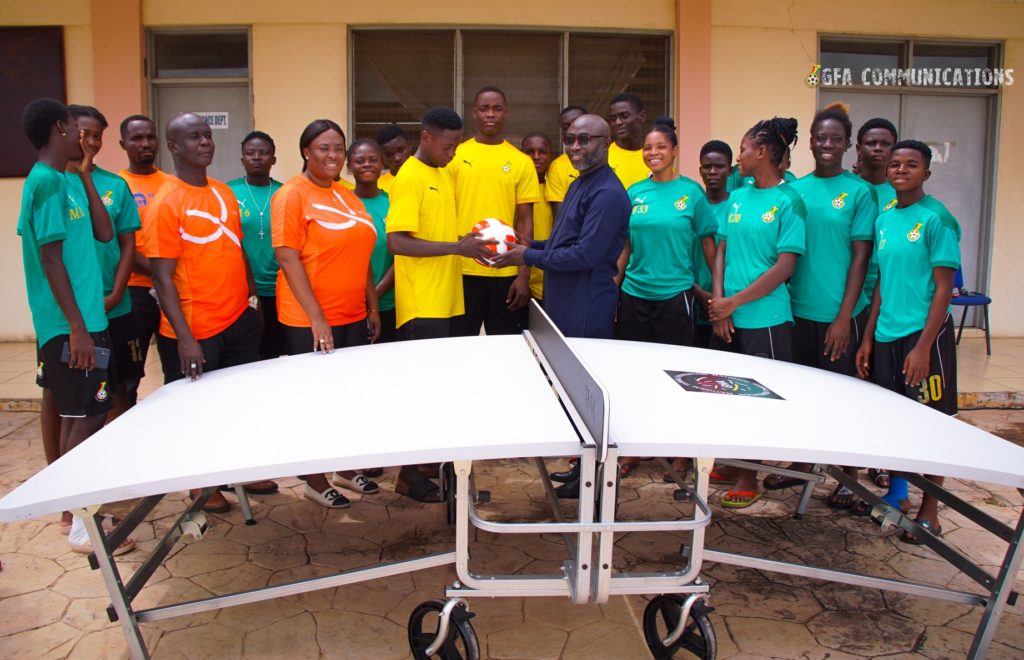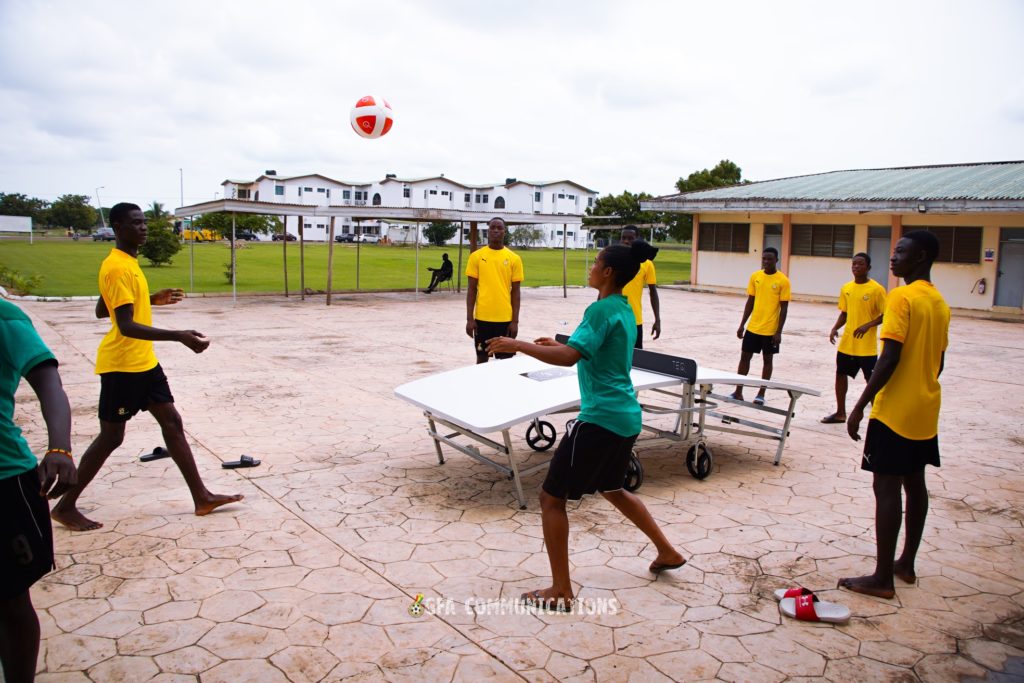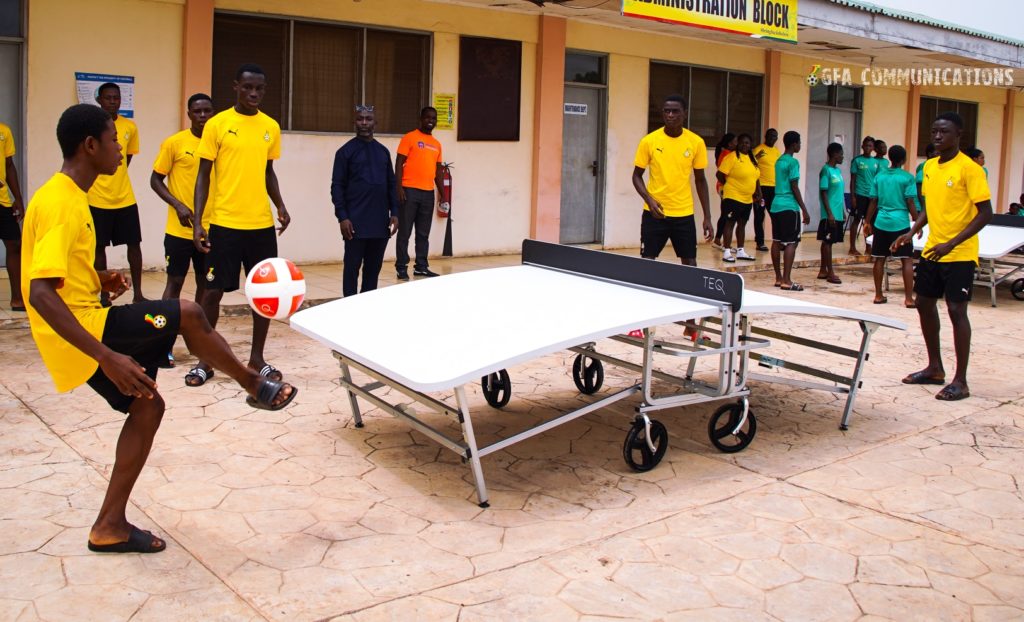 The General Secretary of the Ghana Football Association Prosper Harrison Addo (Esq.) received the items on behalf of the GFA and the national teams.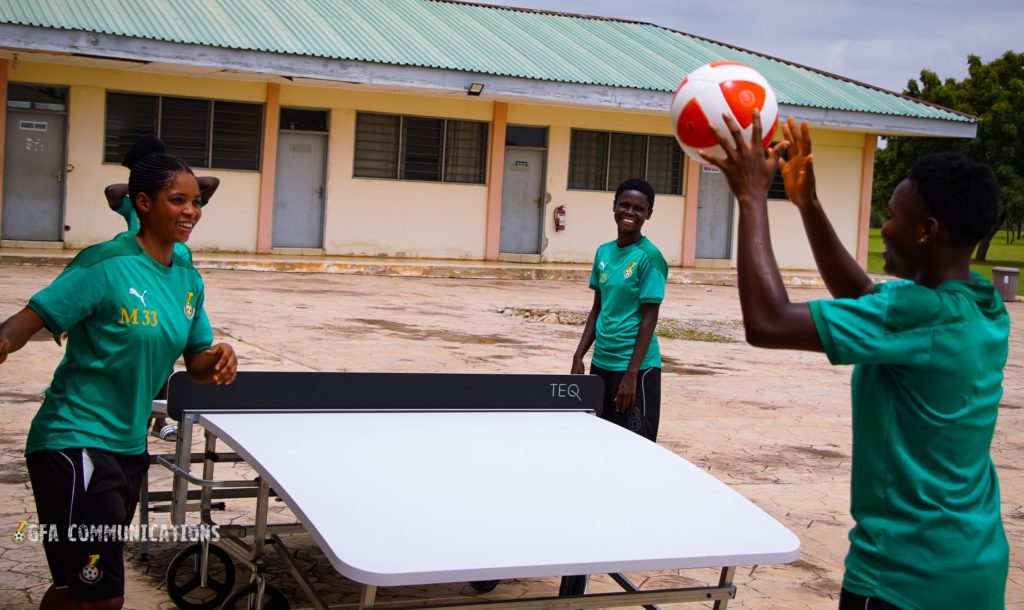 Teqball is a ball sport that is played on a curved table, combining elements of football and table tennis. Back and forth, the players hit a football with any part of the body except arms and hands. Teqball can be played between two players as a singles game, or between four players as a doubles game.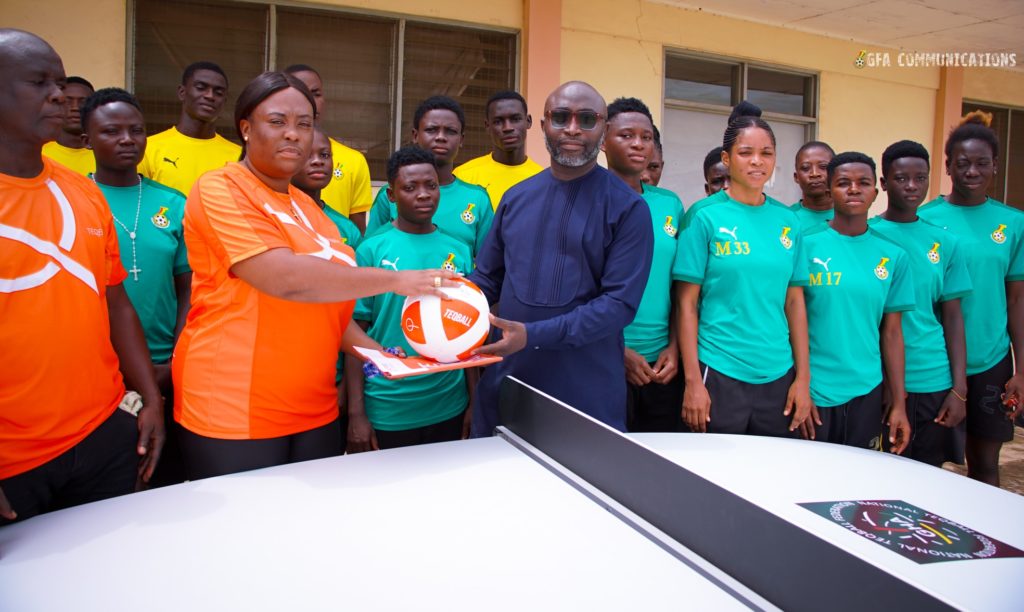 The Ghana Teqball Federation is headed by Kofi Poku – Vice Chairman of the MTN FA Cup committee of the Ghana Football Association.