Gustavo Sangare connected home an inch perfect cross from Betrand Traore to put Burkina Faso head in the 24th minute to become the first player to score a goal at the 2021 Africa Cup of Nations.
38 minutes have been played at the time of this report.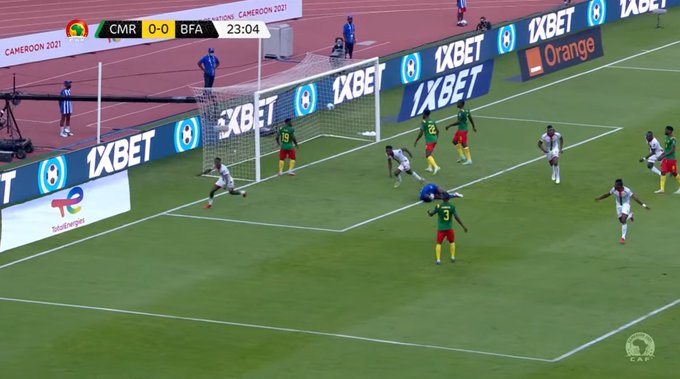 25-year old Sangare plays for Ligue 2 side Quevilly – Rouen in France.