The group stages are over and 16 teams march on to the knock-out phase. So how have all 32 ranked over the past two weeks? And who will be the last team standing on 15 July in Moscow?.
32 – Panama: The Central American side would have just been happy to make the 32. They might have shipped six to England but they scored a consolation and celebrated their first ever World Cup goal in style.
31 – Egypt: The Mo Show failed to shine as Egypt went home with a 100% losing record, hammered home by the final defeat to the equally average Saudi Arabia.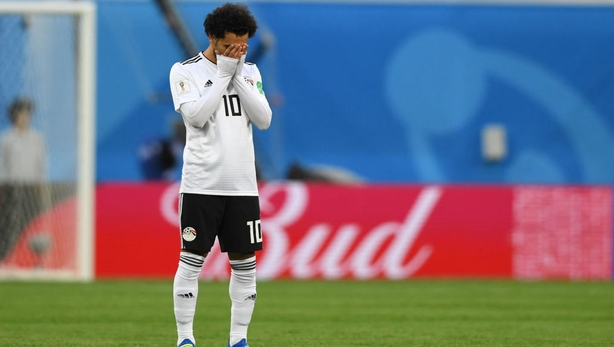 30 – Saudi Arabia: Might have finished on a high when they beat Egypt but cannot be forgiven for not even attempting to throw players forward while losing 1-0 to Uruguay in the final stages, knowing they needed at least a point to remain relevant.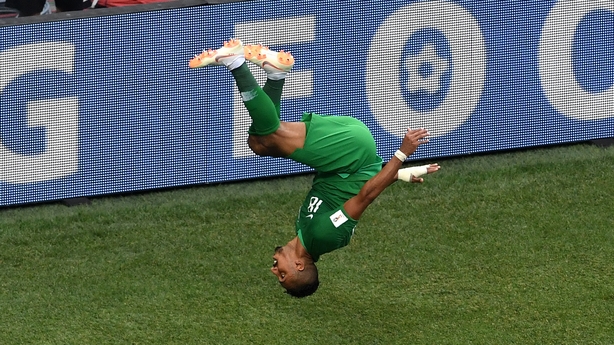 29 – Tunisia: A decent showing against England and unlucky not to get a point from their World Cup opener. But thoroughly outclassed by Belgium in their next game, which put them out.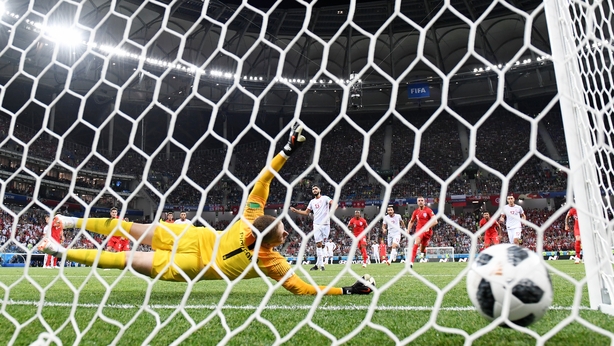 28 – Costa Rica: Could not repeat the heroics of 2014 and the Central American side were pretty poor in comparison. A consolation draw to finish at least sends them home with something to cheer about.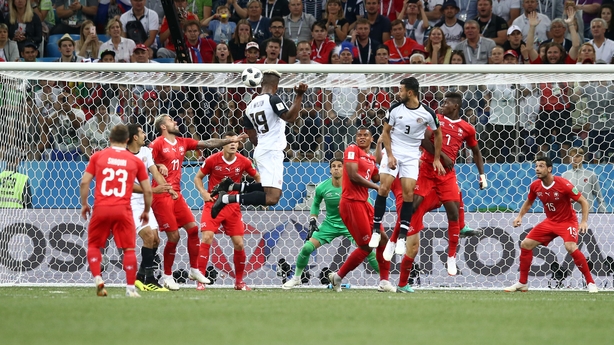 27 – Iceland: Another team who failed to live up to expectations following their Euro 2016 campaign, where they reached the last eight. A decent start, drawing with Argentina, could not be built on.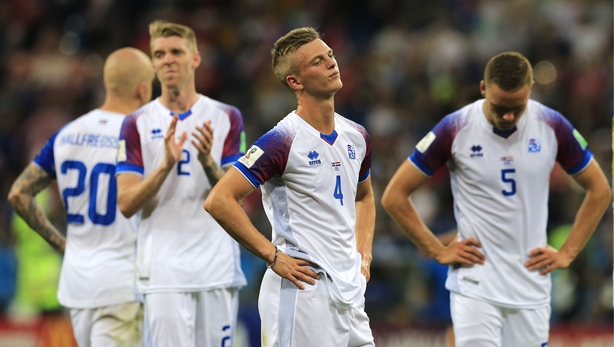 26 – Poland: A final-day win probably allowed Poland to reach 26th on the list. But for a team who on their day can give anyone a game, they failed to flourish in their opening two games. The end of an era, perhaps, for Poland's perceived golden generation.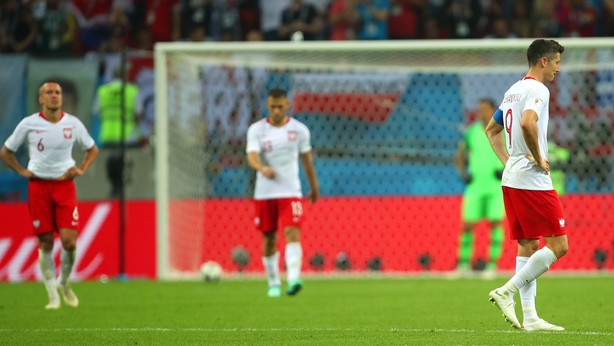 25 – Serbia: A team who came into the tournament fully confident that they would make it through to the knock-out stages. But in truth, despite the many gifted individuals, they really failed to fire in Russia. A team that has not evolved since winning Ireland's qualifying group. They will rue the penalty decision that wasn't given against the Swiss but they had nothing when they needed a win against Brazil.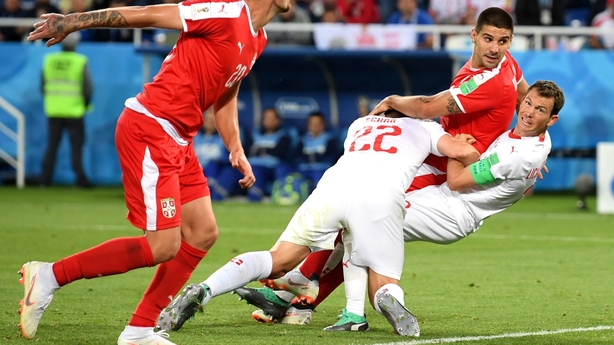 24 – Germany: What can you say about the World Cup holders? Well beaten in the first. A late, late goal needed to beat Sweden and then clueless when South Korea stood in their way in the final game. A team that opponents know how to play against and the coach will be slated for keeping faith with the old guard, while also leaving players like Leroy Sane at home.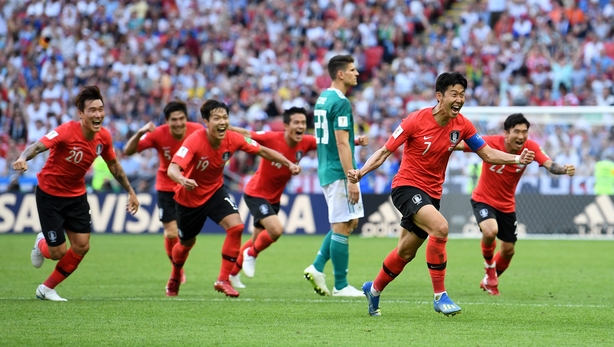 23 – Australia: Showed some fight in their opener before going down to the French, while they were worthy of their point against Denmark. But disappointed in their final outing, going down to Peru.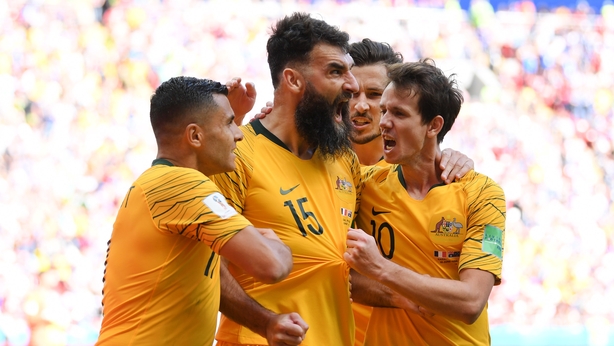 22 – South Korea: Beaten by Mexico and Sweden. The Asian side looked like they had nothing to offer in this tournament. Then they caused the shock of the group stages, eliminating Germany.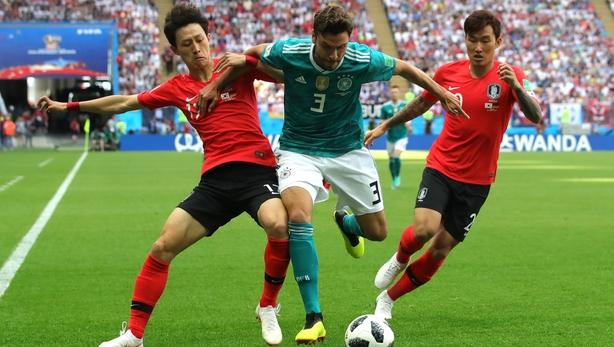 21 – Nigeria: Will be disappointed not to have made the knock-out stages. Got off to a very slow start losing to Croatia, when they never got going. Undone by that Marcos Rojo wonderstrike when they were five minutes from the last 16.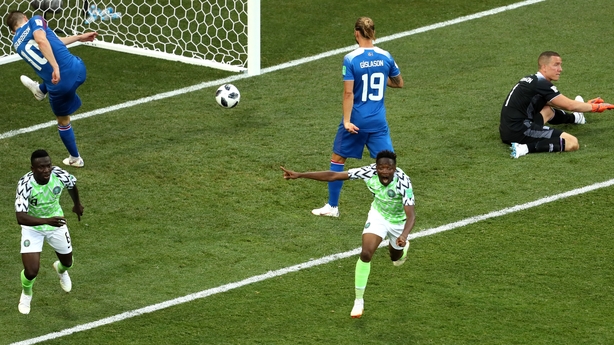 20 – Morocco: Three very good performances from the north African side, rounded off by a well-earned 2-2 draw with Spain. An early goal from Ronaldo did them in the second match but it was the first game that they had to win against Iran to have a chance of progressing.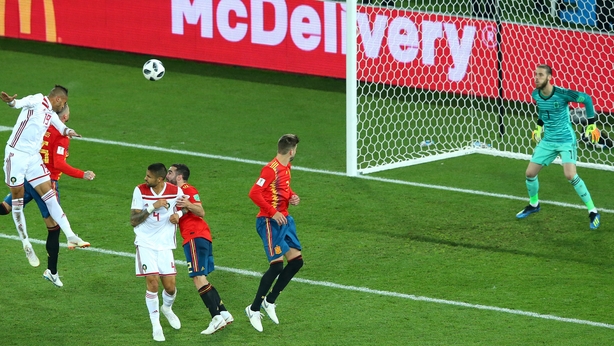 19 – Senegal: Came the closest to going through of the 16 that missed out but it all came down to yellow cards and Japan got through in their place. Had Japan beat in the first 60 minutes but then faded and ended up 2-2. Lacked creativity in the final game as Colombia took top spot.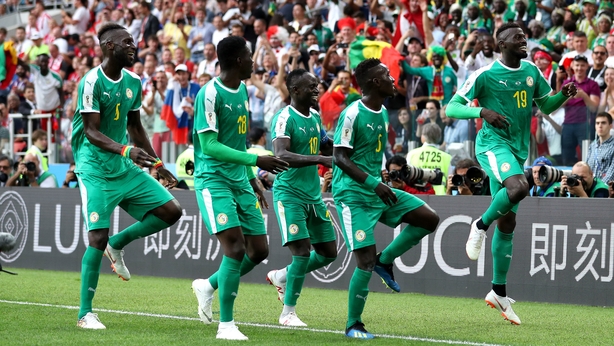 18 – Peru: The team that everyone wanted to go through but somehow managed to lose to Denmark in their opening game despite dominating and playing with real flair. Another narrow defeat to France ended their chances, while they were at least buoyed by their finish as they won their first World Cup match in 40 years, beating Australia.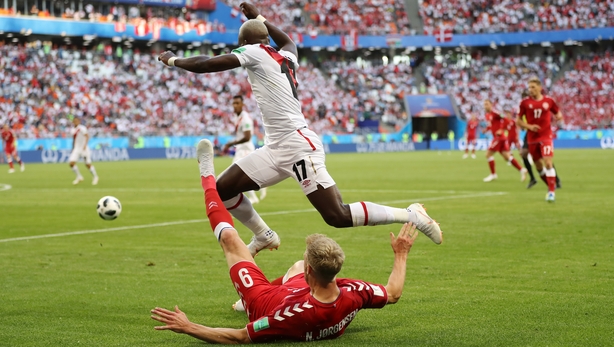 17 – Iran: Probably the best all-round team that did not make it through, Iran opened with a win, beating Morocco and then thought they had secured a famous draw with Spain late in the game, only to be denied by the narrowest of offside margins. Did grab a vital point with a hard-fought draw with Portugal but just fell short. Really well organised by Carlos Queiroz but just lacked belief against both big boys until it was too late.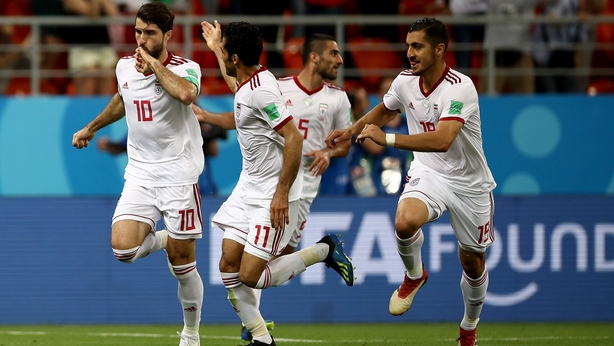 16 – Russia: The hosts made it through with a game to spare and scored eight goals in their first two games. So you might think it is a tad harsh to rank them at 16. But the first time they faced proper opposition, they looked a very ordinary outfit as Uruguay rolled them 3-0 to top the group. They face Spain on Sunday and that should signal the end of their tournament.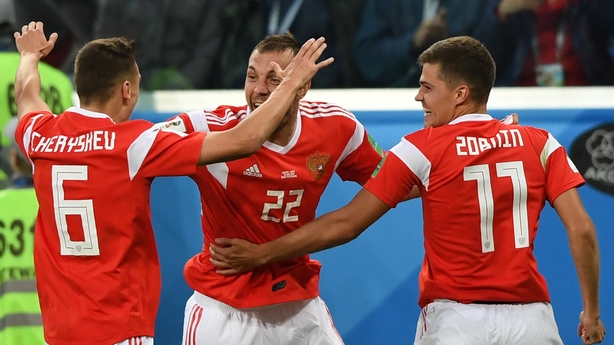 15 – Denmark: When you look at how Denmark played in the group stages, you have to wonder how they managed to score five goals against Ireland. I'm not sure they have even had five shots on target thus far. Outplayed by Peru, they sucker-punched their way to a win, while they looked no better than Australia in their 1-1 draw. Yet they got through their group unbeaten, including a very drab 0-0 with France – the only scoreless game of the group stages – so they will not care too much how they got there. They will be hard to beat, and to watch. Croatia should have the quality to get through that stubborn defence.
14 – Japan: They beat the much-fancied Colombians to get going and fought gamely to come back from behind twice against Senegal to secure a 2-2 draw. Played for the point in the final game and came a cropped and were very fortunate to get through. A nice team to watch, but they face Belgium next and they lack a couple of players to really test the European side.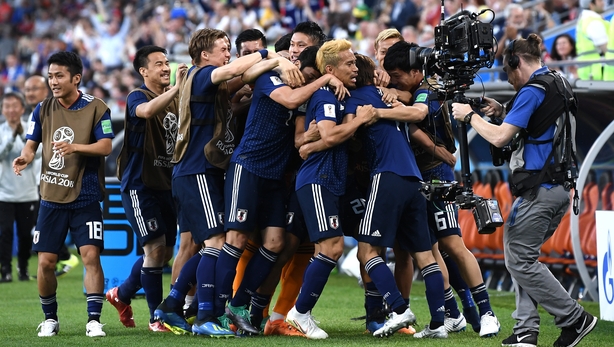 13 – Argentina: Despite having the best footballer in the world amongst their ranks, Argentina were minutes from elimination. Marcos Rojo finally got them out of jail but perhaps it is just a stay of execution. Lionel Messi can always change a game but the support just does not seem to be there.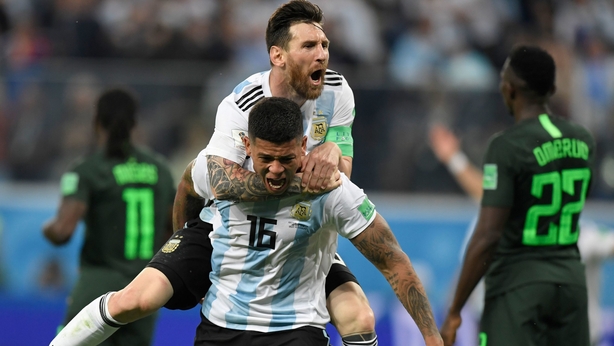 12 – Sweden A steady start, beating South Korea 1-0, the Swedes looked like they were going to remain unbeaten in their clash with the world champions but were undone in the final minute. So things were looking ominous for the Scandinavian side going into the final game against Mexico but Janne Andersson's men rose to the occasion and put three past the Central Americans to top the group. They take on Switzerland in the last 16 and with such a stingy defence, they will be a hard team to beat. Let's hope they have been practising their penalties.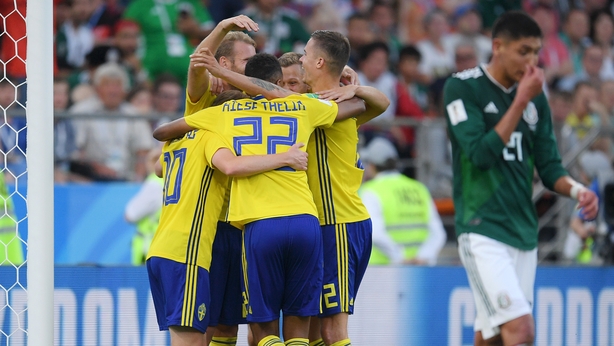 11 – England: Two games in and England's name was all but engraved on the World Cup trophy. Or so the media and fans of our near neighbours would have you believe. But apart from some nice attacking football and well-worked set-pieces, England have yet to show where they are at in comparison to the big hitters. The reserves were played against Belgium and failed. Colombia on Tuesday will be no easier.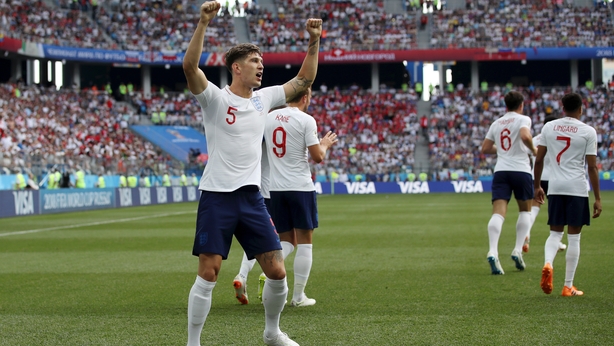 10 – Colombia: It was almost all over before it began for the South Americans. A man sent off early in the first match, they lost it to Japan and with James Rodriguez struggling with an injury, they faced an uphill battle to qualify. But it all came together as they smashed Poland with their front four a real force to match any in the tournament. Tough final match against Senegal to advance. A team that can defend and attack has a chance said the RTE panel after that game. England are next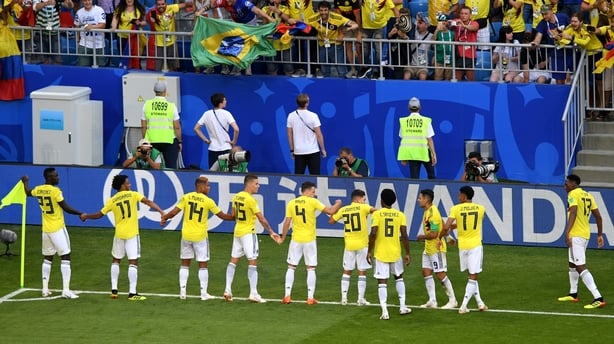 9 – Uruguay: Strolled through their opening two games, doing just enough to win, it was hard to tell what the South Americans would offer at this tournament. But they were told to go out and put in a performance in the final game and they showed just what they can bring. Goals, commitment, and a rock solid defence. But what will Luis do next?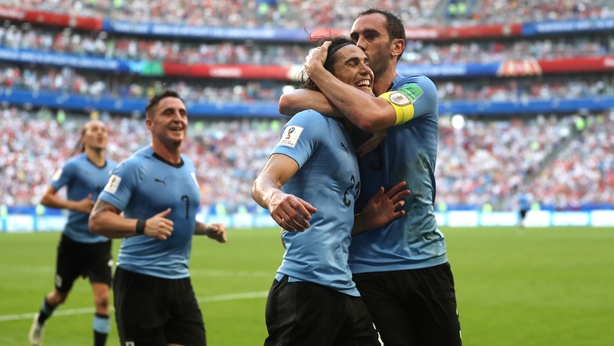 8 – France: Best squad on paper perhaps, but yet to get going. Stumbled their way through the group stages, albeit remaining unbeaten, but look like they will be relying on individuals to shine rather than putting in the complete team performance. A bit like the Germans, teams now know how to set up against a Deschamps side.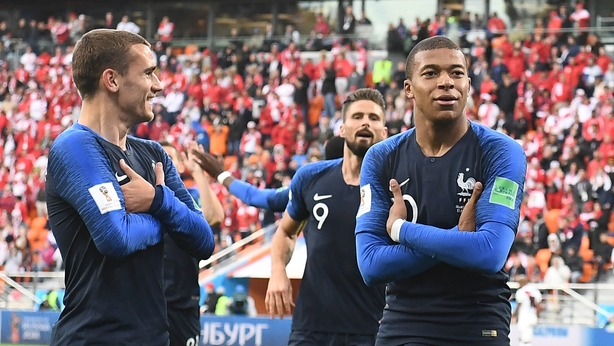 7 – Switzerland With Xherdan Shaqiri in the team, the Swiss can give anyone a game. And they proved it against Brazil in their opening encounter when their combination of team-work and neat play, they earned their equaliser, which set them up for the rest of the group. The had the fight to match the Serbs and the skill to finish them off. It will be a good battle with the Swedes for a quarter-final berth. A moment of Shaqiri magic could be the difference.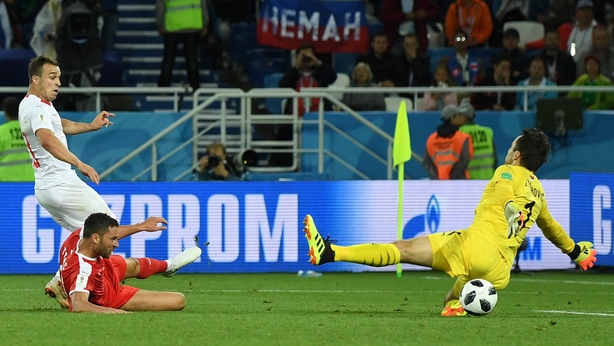 6 – Mexico: To think, having won their opening two games, Mexico were facing elimination had Germany scored a late goal to beat South Korea. It would have been a shame because their victory over the World Cup holders was possibly the performance of the group stages. They may have taken their eye off the ball in the final game to Sweden, losing 3-0, and as a result they now meet Brazil in the last 16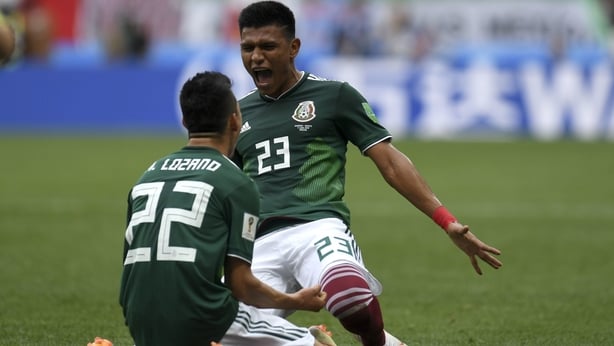 5 – Portugal: The European champions won the event two years ago due to their team-work and organisation but in this tournament so far they have relied a little too much on Cristiano Ronaldo. The talisman was lucky to avoid a red card, which would have ruled him out of the next knock-out game. But he is still there and with the Real Madrid man in the team, who knows? They will fancy they can get the better of Uruguay.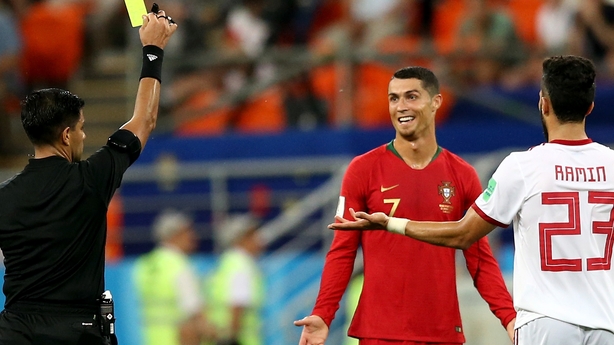 4 – Spain: It looked like Spain had assembled the perfect squad coming into the tournament but were rocked in the build-up as the coach received his marching orders. They have looked near their best at times in the group stages and you must imagine that they would have been better against Iran and Morocco if they were knock-out matches. They have Russia in the last 16 and that game should be perfect to gain momentum going into the quarter-finals.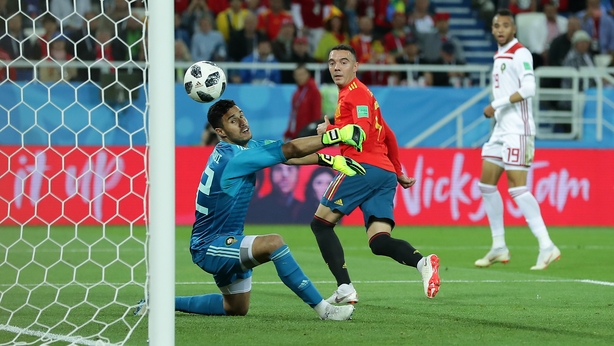 3 – Belgium: Perhaps the most consistent side thus far in terms of attacking play, Belgium look unstoppable with the wealth of talent they have going forward. They can anihilate any team in this tournament in attack yet there are questions to be asked about Martinez's formation and the roll of his perceived wing backs who don't add much in the defensive stakes. Vincent Kompany came on against England. A fit captain could be the final piece of the jigsaw.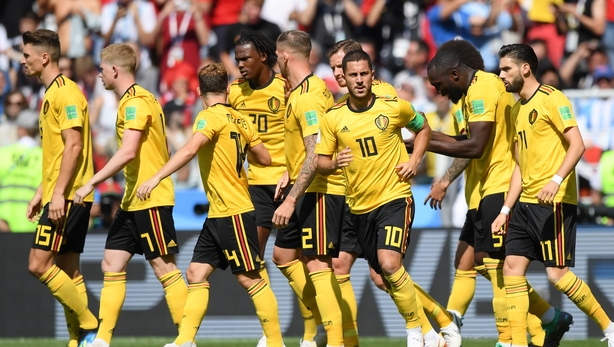 2 – Croatia They couldn't. Could they? Well we are only going on what we have seen over the past two weeks and with Croatia, what we have seen has been pretty impressive. They beat a team from Europe, South American and Africa to reach the last 16 and they beat them all with a bit to spare. Most notably Argentina who had no answer for this Croatia side who will first beat you up with physicality and then knock you down and inevitably out with high-tempo quality attacking football in a team that collectively know how to put the ball in the back of the net.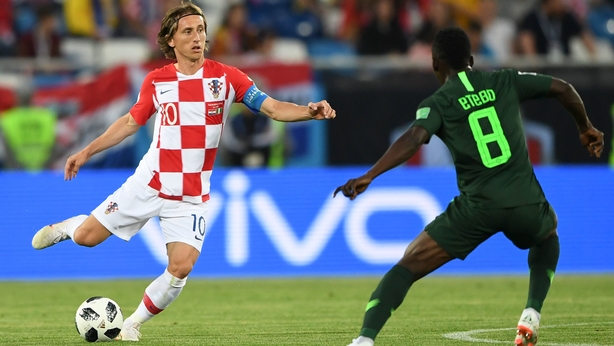 1 – Brazil: It's not really what Brazil have shown in the past two weeks but rather what they have hinted at that that puts them top of our rankings. They did look a bit rusty in their opener against the Swiss while at the same time Neymar got little protection from the referee in that one. They barely had to get out of second gear in the other two games but when they did, they appeared to jump straight to top gear.
And when that happens, nobody can live with them. The team unit appears near perfect with the right blend of conscientious defenders, ball-playing midfielders, willing runners and world class superstars in attack. They will get better from here and they will have to as they have a tricky run to the final, starting with Mexico on Monday.
RTE