Asante Kotoko SC embarked on a massive advertisement exercise on Tuesday as they seek to explain into the details all the products and services offered by their sponsors and partners Star Life Assurance to their fans. 
The ceremony took place at Poku Trading in Adum – Kumasi and some of the players like Fabio Gama, Salifu Mudasiru and Habib Mohammed were available at the event.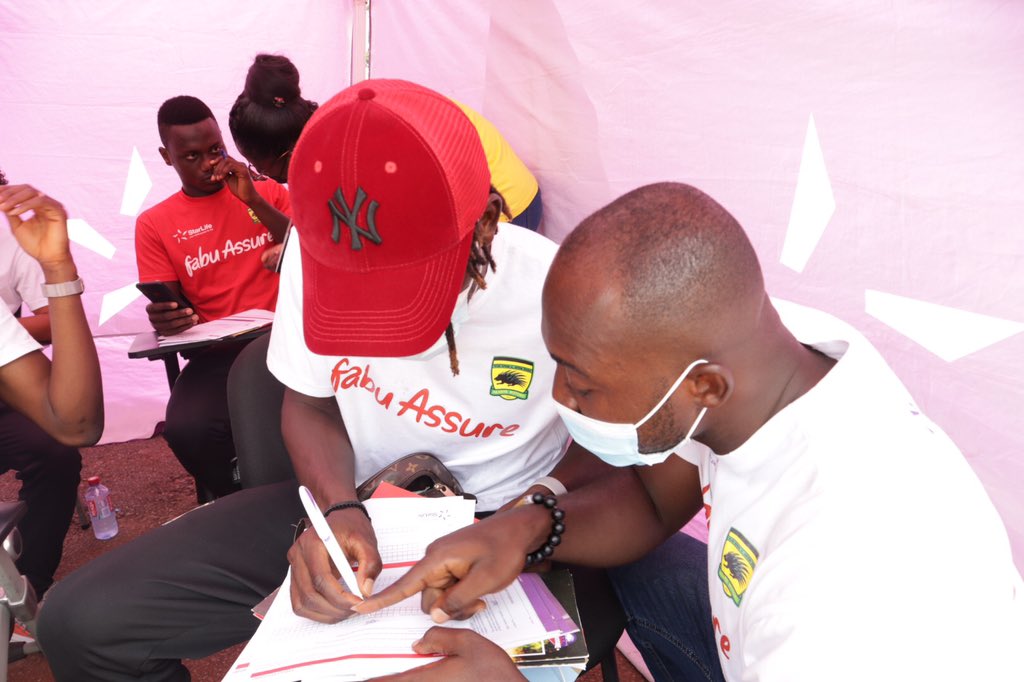 Details of the contract between Kotoko and Star Life are as follows:
1. Gh¢1 million a year sponsorship fee for 5 years (Gh¢5 million) for the club.
2. Gh¢ 200, 000 for Adako Jachie Training Complex Development.
3. Gh¢ 33.2 million gains for purchase and sales of Fabu Assure package for 5 years.