Ivorian football club ASEC Mimosas secured the 2020/21 Ivorian national league championship on June 28th, 2021 to represent their 27th league success and the 27th major title for club president Mr. Roger Ouegnin whose success at the club has been staggering.
For one man to be responsible for 27 major honors including 20 league titles as club president in the history of the team is simply beyond imagination. Yes he has had longevity but that is not a total guarantee to succeed.
Alex Ferguson won 13 Premier League titles as manager of Manchester United. Crazy success. Roger Ouegnin has 20 for ASEC as club president. Oh boy, this is Staggering.
When he became club president of ASEC Mimosas on 19th November 1989, the club had won just 7 league titles. Under him, they have won 20. What a man !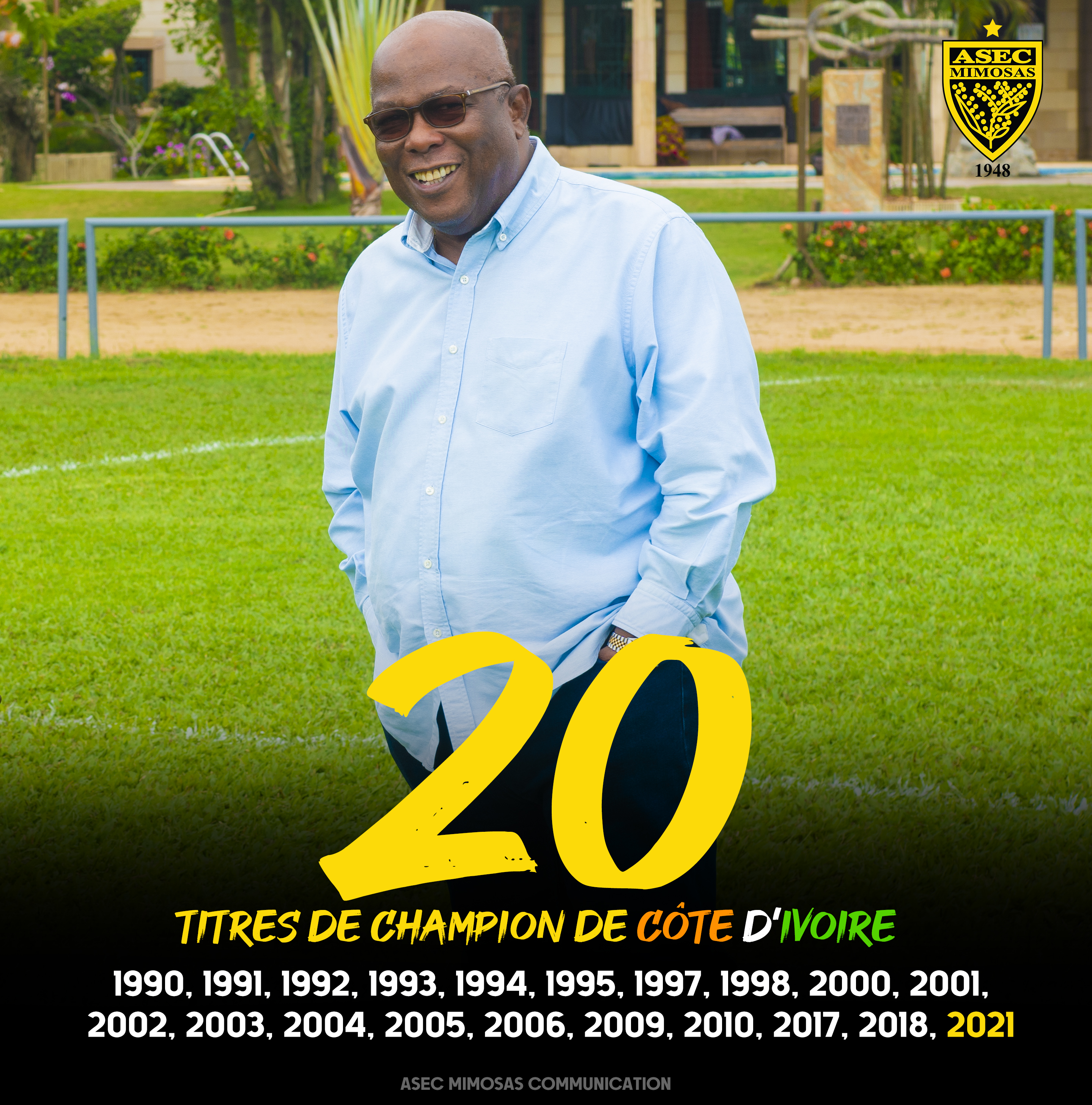 National Cups won (6) – 1990, 1995, 1997, 1999, 2003 and 2005
CAF Champions League won (1) – 1998
Overall ASEC Mimosas have won 27  major titles since Mr. Roger became president of the board of directors of the club – a level of success that is unprecedented in Ivorian football and one of the best in African football folklore.