Kweku Karikariw as the hero at the Obuasi Len Clay stadium for Liberty Professioanls who beat Eleven Wonders of Techiman on Sunday.
Wonders – who played as the home team – conceded a 50th minute goal by Karikari as the Scientific Soccer Lads went ahead to win the game by 1-0.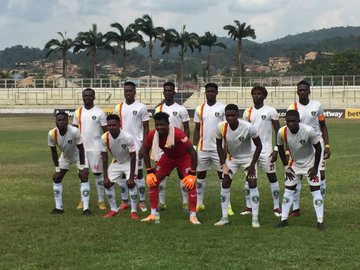 The player in jersey number 11 proved to be efficient to convert the only real opportunity that came his way – in a game that did not produce many goalscoring chances.
Eleven Wonders, 22 points,  thus drops to 14th position whilst Liberty remain 16th on 21 points despite the way win.