In the last five seasons the Porcupine Warriors have had some talented footballers but those quality materials would not stay any longer in Kumasi as the club sell for the money. 
Every football club that enters the transfer market is either buying or selling players once transfer windows are opened but the bigger football clubs most of times maintain their quality core of players and they hardly sell their best materials because consistency and team spirit is key.
And so where does Kotoko belongs to? A selling club or a buying one? 
Dauda Mohammed attracted more than 200 000 Euros from Anderlecht as a transfer fee for Kotoko in January 2017 and that represent a massive cash injection for the Reds and keeping Dauda was not something they thought of because they could not match what Anderlecht was offering to them and the player.
Even before the Dauda sale, Stephen Nyarkio was sold for 200 000 US Dollars to CS sFaxien in September 2016 after the midfielder joined the team of Otumfour Osei Tutuu II in January of that same year but 200 000 dollars was a lot of football money for Asante Kotoko. So Nyarko left but by the end of July 2017 he was off loaded by the Tunisian side obviously for non performance.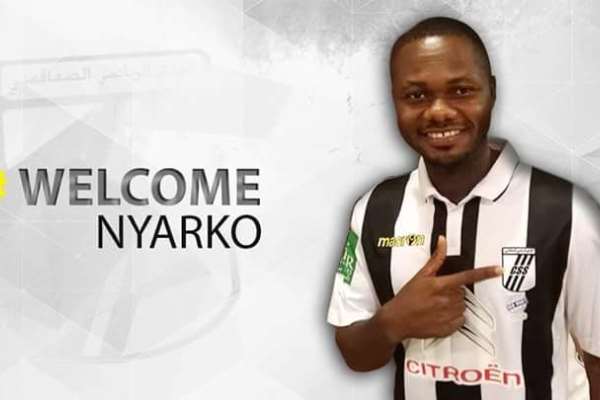 Kwame Bonsu 'Conte' was sold to Esperance for a paltry 150 000 dollars but for the recent Asante Kotoko management they would sell once the 100 000 dollar barrier is broken. So Bonsu was sold for 150 000 dollars – an amount the club never ever received in reality. Instead Kotoko would have to dole out extra 30 000 dollars for Esperance as a settlement of the of the 180 000 dollars that Kotoko were indebted to the Tunisian club following the illegal registration of striker Emmanuel Clottey by the former.
When Abdul Fatau Safiu started delivering top performances in the jersey of Kotoko, the club received offers for one of their best players and there again Safiu was sold to Trelleborg  a second tier club in Sweden in August 2019 for a reported transfer fee of 200 000 Euros.
The latest transfer of Kwame Poku by Kotoko to USM Alger means Asante Kotoko have indeed become a selling club. Selling clubs sell their best players at the least chance especially when the money involved is substantial.