Manchester United humiliated AS Roma on Thursday night coming from 2-1 down after the break to win 6-2 at the Old Trafford. 
The Europa League semi-final game was full of actions from the first minute to the last one.
The Italian side took control of the game in the first half after Bruno Fernandes opener in the 9th minute. Roma equalized six minutes later through Lorenzo Pellegrini and took the lead in the 34th thanks to former Machester City striker Edin Dzeko.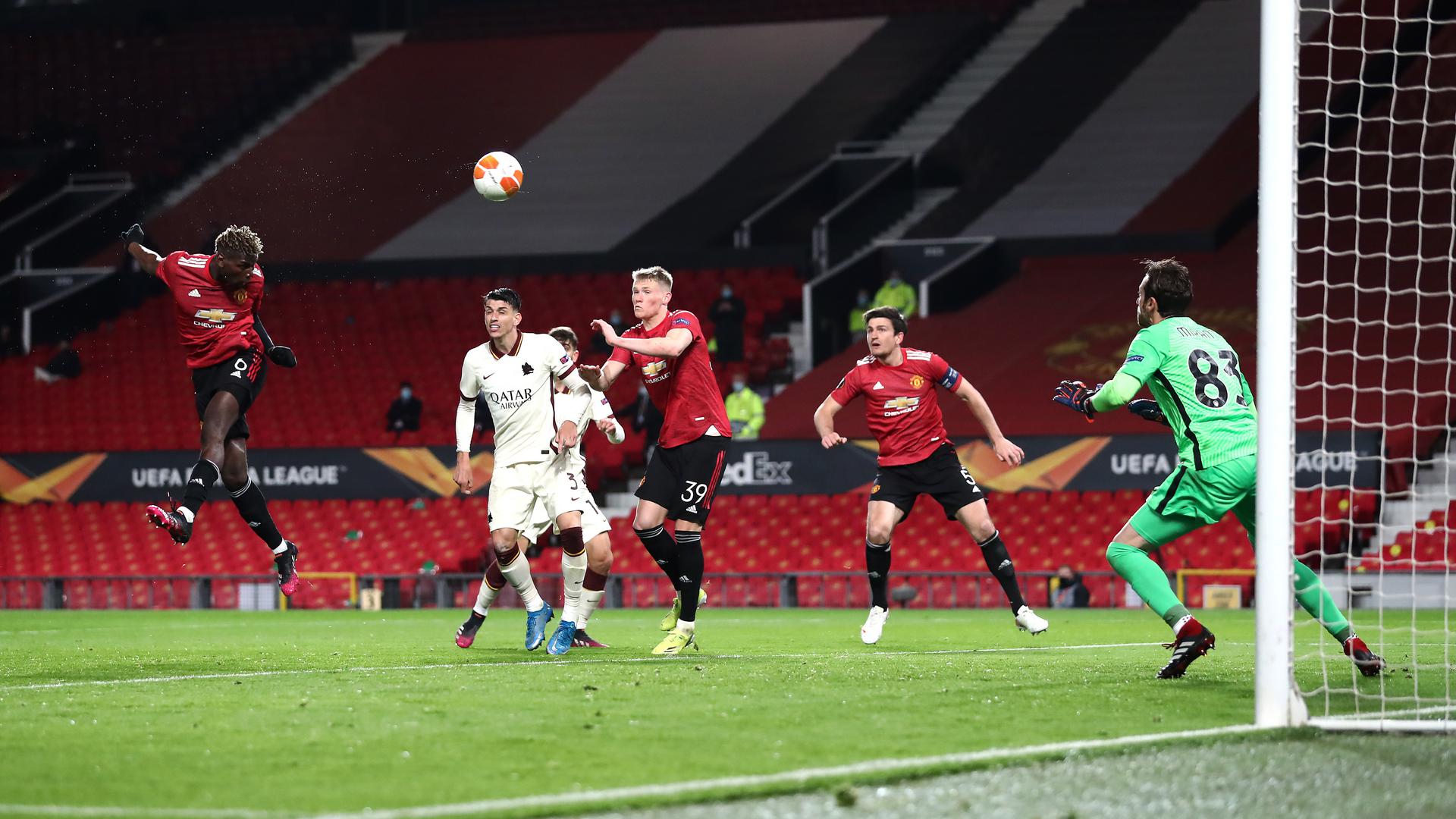 After the break United scored five more goals through Edison Cavani who struck a brace, Fernandes again , Paul Pogba and Mason Greenwood.