After a lot of controversy leading to the CAF presidential elections, Patrice Motsepe, who eventually went in unopposed, was given the mantle to lead African Football.
The South African businessman stated his dream after his confirmation, a dream that was deemed unachievable in the eyes of many.
"I am confident. I am absolutely confident that over the next few years, African football will indeed become better," he said.
"It would improve and the bottom line is it will indeed be globally competitive and it will indeed be self-sustaining. We will do it because all of us believe in that but also because all of us are optimistic and positive and believe in the capacity of [everyone] ensuring that African football is not just as good as the best in the world but succeeds and does become the best in the world."
The striking terms here are 'globally competitive' and 'self-sustaining'. In simpler words, Motsepe wants to make African football rub shoulders with the best in the world when it comes to quality and money.
Since a term for a CAF president lasts for four years, it is fair to say that the Mamelodi Sundowns owner has four years to make this a reality.
Can this seemingly ambitious dream be realized in that period? Let's find out.
Methodology
Since the aim is to make African football globally competitive and self-sustaining, a look at money pumped into competitions would adequately explain the gap between Africa and other continents.
The financial aspect to be looked at is the prize money which has been segregated into three separate aspects; Continental country competitions, first-tier continental club competitions and second-tier continental club competitions.
Africa's numbers using those metrics will be compared with that of Europe and CONMEBOL which have a perceived high quality and financial standing in the world.
The numbers involved were picked from most recent competitions played to make a better and fair comparison.
Continental country competitions
All three continents have individual competitions for countries. For Africa, the Africa Cup of Nations is highly regarded. Ghana and other big African countries show up in the showpiece every two years for the prestigious crown.
Europe have made the UEFA Euro their biggest continental competition for countries. The likes of France, Belgium and other top European nations compete in this tournament for one trophy every four years.
Copa America is the beating heart of countries in CONMEBOL albeit in recent past competitions, other countries from other continents have been invited. Argentina, Brazil and Chile among others stake their claims on this front.
The 2019 Africa Cup of Nations recorded an estimated prize money of $20.8 million, Euro 2016 recorded $334.1 million and Copa America shared $21.5 Million among participating countries.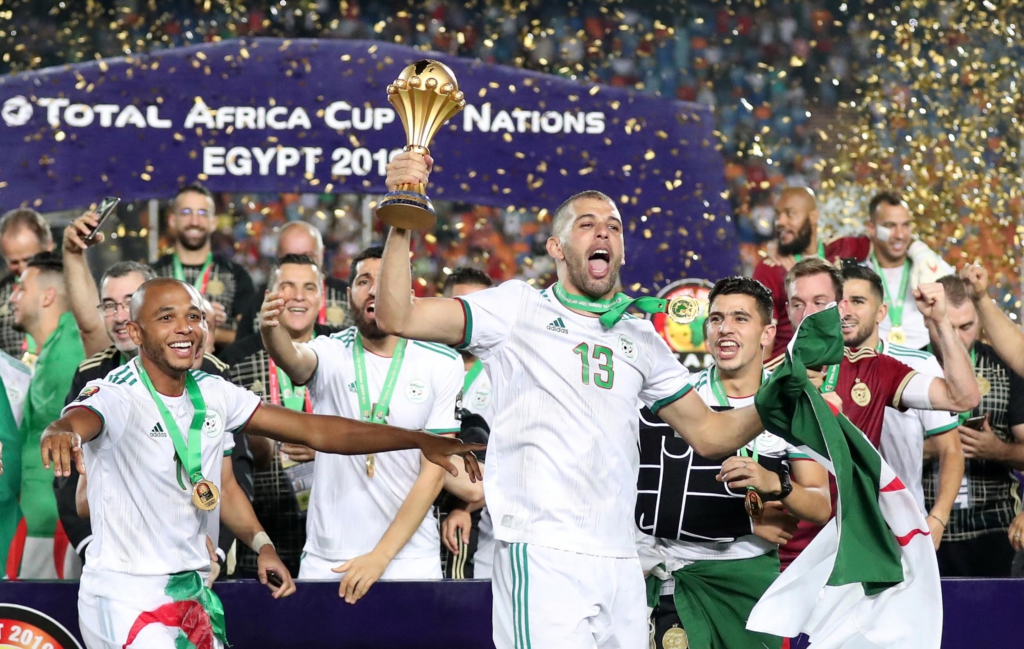 Africa are surprisingly behind CONMEBOL by about $700,000 here which is commendable. However, the difference as compared to Europe is staggering.
First off, Africa is $313.3 million behind Europe. Breaking things down further, UEFA dished out 16.0625 times more money to countries in UEFA Euro 2016 than CAF did in 2019 AFCON. It surely will be a herculean task for Africa to match this figure in four years.
Television rights play a key role in the numbers. With the UEFA Euro 2016, television rights were shared to over 130 countries for the competition. Some African countries were in that list, indicating their willingness to push their product to other continents.
The Copa America took a similar route, sharing their television rights to over 60 countries with some of those rights among European countries like Portugal, France, Germany and Greece.
In Africa, however, just nine countries had official broadcasting channels according to livesoccertv.com.
First-tier continental club competitions
The same principle is applied to clubs in these three continents. The CAF Champions League is Africa's biggest continental club competition. Al Ahly and other African giants compete in this showpiece.
In Europe, the heavily publicized UEFA Champions League takes precedence over other continental club competitions.
The Copa Libertadores attracts the most attention in CONMEBOL with the likes of Palmeiras and Independiente constantly battling for the coveted trophy. All three competitions are played annually.
In the 2019/20 season, the total CAF Champions League prize money was $12.5 million, the Copa Libertadores shared US$168.3m among clubs and the UEFA Champions League prize money was a whopping $2.41 billion.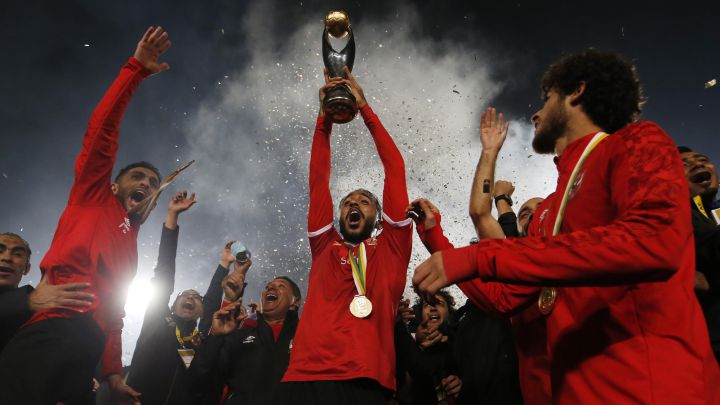 To put things into perspective, the CAF Champions League prize generates $155.8 million and $2.398 billion less in prize money than the Copa Libertadores and UEFA Champions League respectively.
It means that CAF has to generate 13.464 times more money to match COMNEBOL and 192.8 times more to rock shoulders with UEFA in this aspect. The gaps here are mind-blowing.
Once again, broadcast rights come into play. The more countries you sell to, the more money you can get. Over 110 countries had broadcast rights to the UEFA Champions League 2019/20 season.
Over 135 countries have access to the Copa Libertadores. The situation is different for Africa who have just seven countries with official media coverage for the CAF Champions League albeit some rights were sold on a regional basis.
Second-tier continental club competitions
Due to the fact that a lot of clubs are scattered across the world, lower-tier continental competitions have been set up to give those clubs opportunities to shine.
The three continents in focus have second-tier competitions which take place annually as well; CAF Confederation Cup for Africa, UEFA Europa League for Europe and Copa Sudamericana for CONMEBOL.
In the 2019/20 campaign, the total prize money in the CAF Confederation Cup was $6.38 million, the Copa Sudamericana produced $47 million for participants and the UEFA Europa League provided an impressive $660.6 million for participants.
This means that CAF provides $40.62 million and $654.22 million less for its clubs than CONMEBOL and UEFA in this aspect respectively.
Breaking it down further, CAF have to produce 7.37 times and 103.54 times more money to be level with COMNEBOL and UEFA respectively.
It is interesting to note that the UEFA Europa League have about 110 countries who were official broadcasters in the 2019/20 campaign.
In the case of the Copa Sudamericana, about 30 countries have broadcasting rights. The CAF Confederation cup have lower numbers as compared to the other two competitions.
The solution
It is quite obvious that CAF have a long way to go before rubbing shoulders with the two other continents.
The problems look deeply rooted and a number of good decisions have to be made from the grassroots to ensure development. A number of leagues in African countries need a better financial foundation which will eventually trickle down to the continental stage.
A lot of clubs in the continent either have poor pitches or no pitches at all and investment from those clubs will certainly make this better. Quality pitches does in some ways attract viewers.
Also, it has become quite difficult for viewers to access live footage of continental club competitions in Africa. The case is different in Europe where such competitions are easy to watch across the globe. It is easily explained by the television rights gap between Africa and other continents.
Television rights have been a problem, and in some quarters, a failure in Africa.
"We have got problems with TV rights. We have failed with TV rights and we know that," Motsepe admitted after coming into office.
More viewers will certainly lead to bigger revenue and so CAF should find ways to sell television rights to more countries. It could be at a lower rate at the start until the competition gains enough traction.
Patrice Motsepe's dream looks unattainable in the next four years but huge strides can be made in African football with the right decisions.
Source: Bill Eshen- Joy Sports